EtherZero - improved Ethereum for decentralized Platforms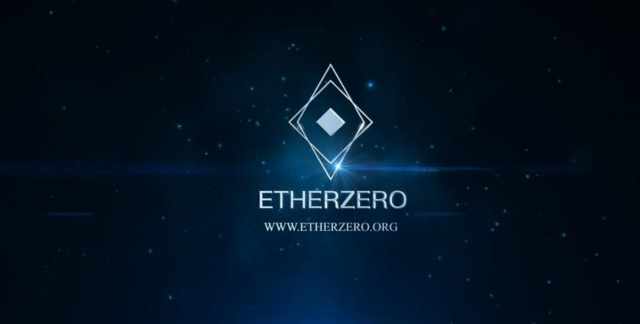 EtherZero - the new standard of applications for smart-contracts. The EtherZero developers significantly expanded the capabilities of the Ethereum blockchain and pursue an ambitious goal - to reach 10% of the total Ethereum capitalization.
Ethereum is the second cryptocurrency in terms of capitalization. The Ethereum platform is designed to create decentralized applications (DAPPs) with the help of smart contracts that conduct transactions between parties without intermediaries.
The innovative platform idea and strong development team made Ethereum the most popular cryptocurrency out there. In addition, many well-known platforms were launched on the Ethereum blockchain. But as the popularity grew, the load on the Ethereum network also grew rapidly, and as a result, the network stopped coping with it, and transactions became noticeably slower. The main problems of the Ethereum platform:
Scalability .
Despite the increasing number of miners on the network, the bandwidth does not increase. This is because when combined computing capacity increases, the network complexity also increases.
Transaction speed and cost.
Network scalability problems have affected the speed of transaction processing. This is due to the fact that miners prefer to receive as much money for blocks found as possible, so transactions with higher fee limit are confirmed faster. At the same time, confirmation of transactions with a low GAS limit can be significantly delayed and take up to several days. There have been cases when average fees were several dollars, which made transfer of small amounts extremely unprofitable.
Errors in the source code and technical problems.
On the Ethereum network, there are often technical shortcomings that lead to problems with synchronization and other. For example, one of the problems detected led to a sharp increase in transactions fees.
Obsolete PoW algorithm.
Technologies progress daily and for better functioning, a transition to new consensus algorithms is required. For example, quantum computers will soon be produced, and one such computer will have computing capacity equal to the total Ethereum network capacity, and will even discover new blocks faster.
The EtherZero innovative project is designed to eliminate these problems and positions itself as a next-generation platform for creating smart-contracts.
The main feature of EtherZero is next generation smart-contracts, allowing to exchange cryptocurrencies for various goods and services and acting as transaction guarantor. For example, a freelancer can get a task from a customer, and after he performs it, the smart contract will automatically check transactions and distribute the reward. EtherZero also supports the IPFS protocol, which allows distributing content on the network.
EtherZero Advantages
Absence of fees . EtherZero completely eliminates fees for transactions so there is no need to assign a GAS limit to pay for smart-contract execution. Developers have added a new protocol to restrict transaction policies that protect the platform from DDoS attacks.
Instant transactions .
Creators implemented a multi-threaded architecture that eliminates transaction delays and critical network scalability issues.
Two-level network architecture.
EtherZero uses Dash architecture with masternodes that support the network and process transactions. This means that it is enough to keep a certain amount of coins in your wallet for mining and there is no need to buy expensive equipment.
Autonomous online management .
The integrated system provides autonomous platform management, so that users are immediately notified of any changes in the network.
Partnership with UnicornGo
Our UnicronGo project is a unique collecting cryptogame with high-quality visuals, attractive and user-friendly interface, thought-out gameplay and in-game economics using advanced genetics.
The purpose of our project is to introduce users to blockchain technologies with the help of the fascinating digital world of unicorns. In the game, genetics and cryptoeconomics are implemented throughMetamask technology. Users can buy and sell unicorns in the marketplace, cross-breed them with other unicorns, buy land plots, grow trees that bring CANDY - the main in-game currency, and also equip dwellings for their pets. The geolocation system, AR and VR technologies and neural interfaces provided by the Neurobasic platform are also used.
We integrate EtherZero solutions to ensure the best scalability of UnicornGo, high transaction speed and users' asset security. New EtherZero smart contracts provide intellectual game economics and allow you to make a secure exchange on the most favorable terms. All these advantages make UnicornGo the best blockchain gaming project that stands out among competitors who are not able to offer anything new and only copy the first projects that have gained recognition and popularity.