Grieving Mother Confronts Opioid Crisis In Raw & Intimate Best Selling Book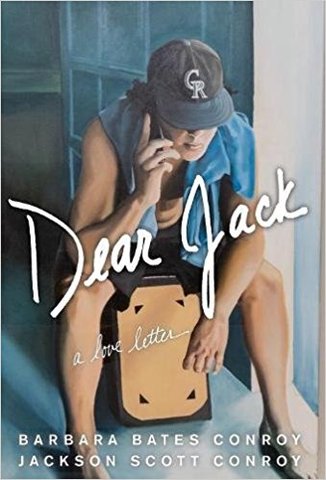 June 1, 2018 - In 2016, opioid drug overdoses claimed 64,700 American lives, more than the Vietnam War claimed over two decades. Drug addiction does not discriminate. It does not discriminate the rich from the poor or the young from the old.
Barbara Bates Conroy courageously recounted her journey on the very difficult path towards healing, from the time her son first began experimenting with prescription painkillers, through his stints in and out of rehab, and beyond his tragic, untimely death.
After Jack's passing, Barbara found herself on a new spiritual path, one that proved crucial to moving her life forward, and to making peace with her past while helping others with loved ones in the throes of addiction do the same.
"Don't give up. Do everything to protect the ones you love. Kick them out, starve them of money and shelter. What mother would think that was the approach for a child she loves?" said Barbara. "If you think living with an addict is bad, living with inconsolable grief cannot be described."
Barbara channeled her grief and the lessons learned into an unconventional memoir that is incredibly intimate, powerfully moving and an unforgettable story.
Dear Jack: A Love Letter,
through letters and raw prose sections relating to them, Barbara Bates Conroy recounts the emotional, physical, and spiritual tolls addiction can take on a person and a family, and explores questions of motherhood, responsibility, guilt, and spirituality. In this highly personal and tragic memoir.
Dear Jack: A Love Letter is a call to action for those in need. There is an epidemic in our country that has touched hundreds of thousands of lives.
Dear Jack is available on
Amazon.com
. Learn more about Barbara, The Jackson Scott Conroy Foundation, and the community of advocates Barbara is building on
dearjack.love
.
All proceeds from Dear Jack go to
The Jackson Scott Conroy Foundation
, which was established following the death of Jackson from an overdose at the age of twenty one. The Foundation is dedicated to supporting teens and young adults suffering from opioid and heroin addiction.
Learn More About The Book Here:
https://amzn.to/2x7LpMH
WEBSITE:
https://www.dearjack.love/
CONTACT: Barbara bates conroy
Barbarabconroy@gmail.com
203-856-6320
TAGS:
opioid addiction, drug addiction, prescription drugs, recovery, teen addiction
Email Dear Jack: A Love Letter