Castle Aura Enterprise Ceo Anticipates Great Success For 2018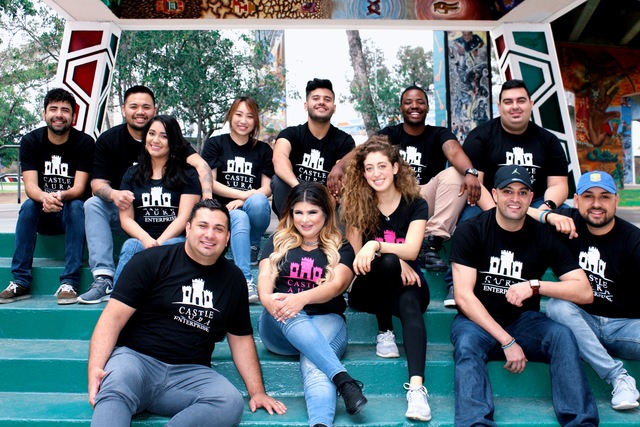 SAN DIEGO, CALIFORNIA [Castle Aura Enterprise]: Matt Castillo, CEO of Castle Aura Enterprise, announces the continued growth of his company and anticipates great success for the future. Founded in Oregon in 2014, Castle Aura continues to surpass its annual goals and deliver unrivaled, quality service. In August 2017, CAE relocated to the San Diego market where they continue their relationships with multiple Fortune 100 clients. In just 7 months time, they have expanded to 13 total locations throughout the entire San Diego County.
Mr. Castillo explains that as a new company in the area, their first goal is to build a strong foundation of success by implementing new training programs for further innovation. Working with the top 100 retail companies in the nation, Castle Aura provides cutting-edge, face-to-face marketing campaigns. Working with two of the most dominant companies of the transportation and mobility industry, Castle Aura provides its clients a much more progressive approach to their marketing campaigns.
Since the demand for their service in the retail market has lead to a major spike in recruiting and large-scale development, Castle Aura Enterprise is hiring at a very fast pace. Mr. Castillo states, "Because our business continues to grow, it has opened up new opportunities for growth, leadership, and development. Right now we are looking for a group of talented individuals with great communications skills and the ambition to grow within our company."
Efficiently operating with fives times the staff than they started, CAE has relocated it's headquarters to it's most impressive location yet with the intent of supporting their unprecedented growth When stepping into the office of Castle Aura Enterprise, the ambiance is inspiring, the emphasis on teamwork and the communion of achieving a common goal
As an empowering and inspirational leader, Castle Aura's CEO, Matt Castillo, goes by the motto: "You only get knocked down to rebuild stronger." As a Navy veteran, former varsity athlete, and lifelong sports fan, Mr. Castillo understands the importance of integrity in the workplace, and the endurance and effort required by the individual in order to support team success in a competitive environment. Castillo mentions very heartily that every fall in his past has been remediated with a lesson that has resulted in sharper intuition and future success. He has effectively translated this approach to business, ensuring the customer satisfaction and success that has resulted in the rapid growth of CAE.
Castillo mentions that Castle Aura is on track to all of their 2018 goals. Checking off a huge bucket list goal, Castillo was specially invited by on of their clients. to attend the Super Bowl LII, as well as getting a chance to visit with his clients at a private event in Miami. After being awarded the top performer of the year in 2017, he has Castle Aura on track for a successful 2018. With all of their achievements, and the continued promise of growth, the future for Castle Aura Enterprise looks brighter than ever.
To learn more, visit us at
www.castleauraenterprise.com
Contact:
Castle Aura Enterprise
Phone: 619-636-4924
Email:
hr@castleauraenterprise.com
Email Castle Aura Enterprise