WITHOrg Toronto Women's Summit Tackles Global Workplace Change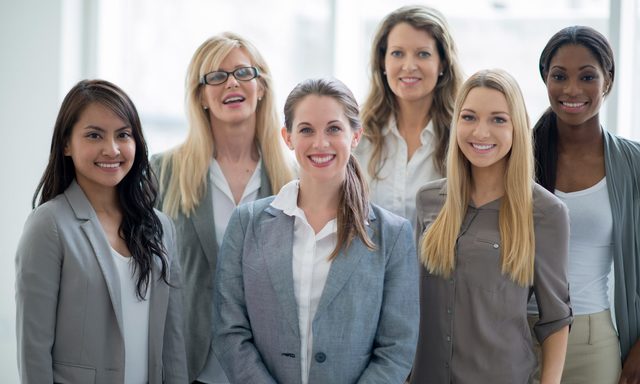 The 2018 WITHOrg Summit's diverse presenters include
RBC Board Chair
Katie Taylor, high-profile
Counsel
Marie Henein,
Obama Administration Press Advance
lead Johanna Maska, and
Marriott Canada CEO
Don Cleary
Following a month of memorable global leadership meetings, WITHOrg,
Women in Tourism and Hospitality
, hosts its second annual
#WITHHER Toronto Summit
, June 24-25, 2018, to spotlight action on ongoing issues like pay equity, gender bias, board representation and workplace sexual misconduct, while building a collaborative community to develop female leadership opportunities worldwide.
Billed as what organizers foresee as a grassroots, female answer to Davos and the G7 – without the high price, helicopters and overly hefty handshakes – this two-day WITH event already brings together over 250 thought leaders representing the full spectrum of hospitality and travel-related companies, as well as other industries with a strong female workforce, or where the glass ceiling remains an ongoing barrier.
WITH Summit co-founders and organizers Anne Larcade, president and CEO, Sequel Hotels and Resorts, and "almost always the only woman at the table when third-party hotel management and development deals were done" and Rosanna Caira, editor/publisher at Kostuch Media Ltd., publisher of Foodservice and Hospitality and Hotelier magazine as well as the Canadian hospitality industry's Pinnacle Awards, both recognize the value in discussion of so-called "women's workplace challenges."
The two women partnered to start WITH in 2017 because they believe it is time to get beyond simply talking and actively develop more female executive, board and leadership opportunities.
"In North American hospitality alone, female consumers make most of the purchase decisions, while women represent more than 60 percent of this workforce, and dominate post-secondary industry education programs," notes Caira.
"Yet, as of 2016, data proves men in hospitality are still twice as likely to get promoted to initial leadership positions, such as a VP or district director, and 10 times as likely to be promoted to principal, partner or president level. It's a major disconnect. Those numbers are overdue to change," says Caira.
"While we sometimes put it all to the back of our minds to focus on getting our daily jobs done, the reality is we all work in a business environment impacted by everything from accounting scandals, like the fall of Enron, to the ongoing impact and role of the Me-Too movement," says Larcade.
"As only one example, getting more women onto the boards of large corporations could help introduce greater transparency in the way companies are run, and produce greater accountability to shareholders and workers," explains Larcade.
WITH's mandate to empower through an innovative network, create more concrete senior opportunities for working women, and provide tangible ways for companies to address gender bias also draws on the positive aspects of other recent female-centric initiatives.
"G7 Summits – like the recent all-male cohort of finance chiefs and central bankers a couple of weeks ago – aren't known for their diversity either. But then the Canadian government struck the first G7 equality advisory council, co-led by Melinda Gates, with Christine Lagarde and Malala Yousafzai. They incorporated gender-based analysis of policies and made women's empowerment one of five core themes of this year's G7 meeting," Larcade notes.
"Real workplace equality is not simply a values or political correctness argument," she says.
"Parity is a fundamental economic and business case for everyone, in the massive tourism, hospitality, travel and culinary industry, and in every type of work."
The list of speakers at the upcoming WITH Summit might not feature Melinda Gates, yet. But WITH's goals have already been embraced by major corporations, such as
Marriott Hotels, IHG, AccorHotels, Maple Leaf Sports & Entertainment
, and
Air Canada
. Its sessions aren't lacking in powerhouse female leaders and business brains of both genders either.
Among those presenting and leading discussions at the 2018 WITH Summit will be
Katie Taylor
, Chair of the Board of RBC,
Johanna Maska
, CEO of women-owned Global Situation Room, Inc. and former White House Director of Press Advance throughout the Obama Administration, as well as
Marie Henein
, the high-profile counsel who is also a founder of the Ontario Court of Appeal's Appellate Pro Bono Program that provides free services to unrepresented Appellants at the Ontario Court of Appeal.
The WITH Summit is also tapping into the next generation of leadership and tackling how technology will continue to shape the workplace. Specific panels feature millennial changemakers, such as
Kelsey Cole and Angelo Dodaro, co-founders of AdBank
, a digital advertising platform built on a blockchain (a shared and continuously reconciled database or network) that effectively reduces the $50-billion issue of online ad fraud, using advanced AI.
And fittingly, in a for women, by women social enterprise initiative that champions community development and entrepreneurship as well as corporate success, the 2018 WITH Summit will give back through support of
Special Needs Dreamworks
for adults with autism,
The Tory Day Fund
, improving comfort for cancer patients, and
Worlds Collide Africa
, empowering local leaders to help vulnerable women, children and street youth in Tanzania and the Democratic Republic of Congo.
The #WITHHER 2018 WITH Summit takes place at the Four Seasons Hotel, Toronto, Monday, June 25, 2018, with an opening night reception on June 24. To register for the conference, join WITHOrg as a member, or connect your company, go to
www.withorg.com
About WITHOrg
Founded in 2016 by Canadian female hospitality industry pioneers Anne Larcade and Rosanna Caira, WITH, Women in Tourism and Hospitality, began as a collaborative organization dedicated to building an active network for North American women in the industry to learn and mentor, while strategically addressing significant long-term gender gaps through active engagement with corporations and organizations. Currently focused around a two-day annual summit, WITH's goals are growing to encompass other like-minded businesses, and women in hospitality around the globe
www.withorg.com
Email WITHOrg Women in Tourism and Hospitality