China's Roche Offer Small Businesses Bulk Orders of Industrial Hardware, Handles, and Clamps Delivered Quickly to Exacting Specs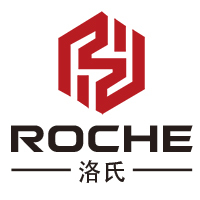 There was a time when it was assumed Asian-based manufacturing companies only produced products of a lesser quality. The good news for small and medium-sized businesses working to stay competitive that time is now a distant memory, with many Chinese sources meeting or exceeding American and European standards. China-based Roche Industrial is leading the way in this are both in quality and in price, in three separate, but in-demand areas with their special divisions RocheClamp, RocheHardware, and RocheHandle. All three choices have won the praise of international clients, who have credited Roche for not just their quality and prices, but also for their first-class customer service, where they have made every effort to understand and meet client needs large and small. The result has been all three divisions of Roche steadily building more business, repeat customers, and a powerful, positive reputation.
"We are business owners ourselves so we understand that it takes trust and confidence to invest time and resources into working with a company that is going to manufacture an important part for something you are offering," commented a spokesperson from Roche. "This is why we never take any order for granted and always give our best 100% of the time."
RocheHandle
focuses on professional and industrial furniture handles, providing a catalog of over 10,000 handle choices in categories that include stainless steel handles, modern handles, traditional handles, ceramic handles, and much more. If the exact handle needed cannot be found, despite the massive number of options Roche is always ready to make custom molds to complete orders. They have over a dozen years experience in the professional and industrial order space, with a minimum order quantity of 500.
Meanwhile
RocheClamp
, have devoted themselves to the quick delivery of premium quality, affordable professional toggle clamps and accessories of all kinds, in minimum orders of 200. Roche has crossed the ten year milestone manufacturing and selling toggle clamps, including standard toggle clamps, horizontal handle toggle clamps, pull-push toggle clamps, and latch type toggle clamps. Custom orders are also available, along with free samples to help clients be sure the toggle clamp meets their specific business need perfectly.
The third division at Roche,
RocheHardware
, specialize in flight case manufacture. They offer 10,000 different options, all at very affordable prices and also with a low minimum order quantity. The ruggedness and durability of Roche Hardware's Flight Cases has won the company praise internationally.
For more information be sure to visit any of the Roche company websites.
www.rochehandle.com
or
www.rocheclamp.com
or
www.rochehardware.com
Media Contact
Dongguan Roche Industrial Co., Ltd
Address: No.83, XiZheng 1st Road, Shajiao Community, Humen Town, Dongguan City, Guangdong
China 523936
Robin Luo
Tel: +86 0769-89366747 Cel: +86-13380155275
Email:
info@rochehandle.com
Email Dongguan Roche Industrial Co., Ltd