Australian Tourist growth presents increasing business opportunities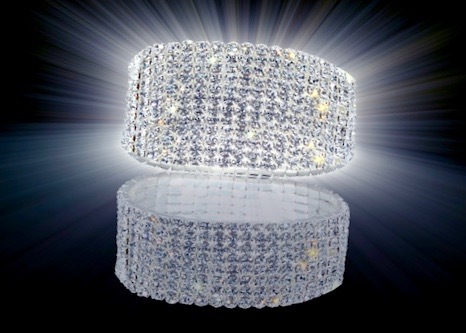 The Australian tourist industry continues to show strong growth. According to Tourism Australia, there were 9 Million visitor arrivals for the year ending April 2018. This represented a healthy 6.3% increase in relation to the previous 12 months.
The increase has also seen increased spending and business opportunities within the local Australian Hospitality, Leisure, and Tourist retail industry.
An example of this is a Sydney - Australia based High-end Jewellery business.
This luxury retail tourist business mainly caters to the local affluent and growing Australian tourist market. Currently, its main tourist customers are from the USA.
Over the last 15 years, the business has established itself as a Market leader in their luxury jewellery niche market. This growth has lead to the development of more unique products as well as lower operating costs, stronger buying power and a gross profit margin of around 70%.
The high-end business enjoys a prime Sydney tourist location allowing it to have easy access to its strong local customer base and a growing international tourist market. Recently this business has experienced a period of accelerating sales growth estimated to reach an annual profit of around $AU1,800,000 this financial year.
This business is currently running under well-developed management systems which allows the owner more time for further product and systems development. The owner now averages around two to three working days per week.
An opportunity has been created for an operator or investor to utilise these cost advantages and well-developed business base to develop this business further in major centres around Australia and greater global audience.
Subject to negotiation the current owner is willing to stay on for a reasonable period to guide you to the next level and capitalise on the growth of your luxury brand.
For initial inquiries and confidentiality agreement, please contact Con Tastzidis at CST Properties on +612 9882 2221 or via email at
invest@cstproperties.com
.
About CST Properties and Con Tastzidis
Con Tastzidis has been in the business real estate industry for over 30 years. He has worked in buying, selling, developing, managing and consulting business real estate. Mr. Tastzidis has cooperated and worked with several prominent Australian & International companies including Sheraton International Hotels, Resort Hotels of Australia, L.J. Hooker Hotel & Tourism and Intercontinental Hotels and Resorts. In 2001 Con Tastzidis started CST Properties.
CST Properties are a Mutli award winning Commercial Real Estate and High end Business marketing, brokerage and consulting office based in Sydney Australia.
They can be contacted through either email
invest@cstproperties.com
, phone on +61 2 9882 2221 or their website
cstproperties.com
.