Chapel Hill Law Firm Celebrates 1,000 Five Star Reviews and 5,000 Hours of Employment for Adults with Autism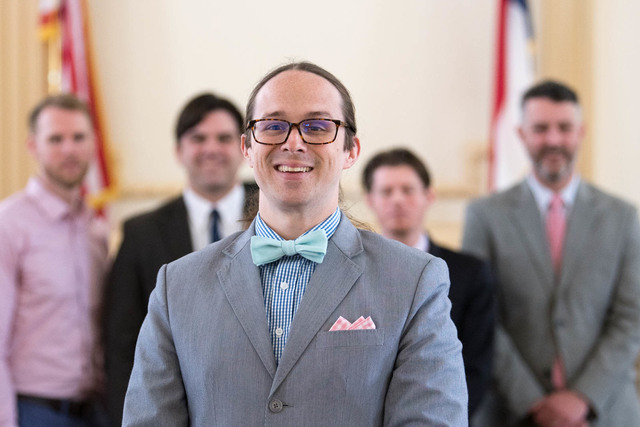 iTicket.law is a law firm currently serving 36 counties in North Carolina. They have just passed the benchmark of 1,000 five star reviews on Google. As an extra milestone, they have also provided over 5,000 hours of employment for adults with autism in Chapel Hill.
Like many traffic attorneys, iTicket.law advertises by mailing letters directly to people who get traffic tickets in the counties they serve. iTicket.law has its letters assembled by a group of employees from Extraordinary Ventures, Inc., a nonprofit that creates businesses to employ people with autism and other developmental disabilities.
The repetitive and consistent work of folding letters, stuffing envelopes, and applying postage has turned out to be an ideal job for people who may have a hard time finding jobs normally.
"We're really proud to have gotten over a thousand five-star reviews, but we're even more pleased that we can provide jobs for this underemployed population," says head attorney Daniel Hatley.
According to The Economist, at least 80% of adults with autism are either unemployed or underemployed.
Paige Morrow, executive director of Extraordinary Ventures, says "the work that our Office Solutions staff does for iTicket has been a great fit. It's also very steady in terms of volume. We're currently scheduling 50 hours of work a week just for these mailings."
The team at iTicket is excited to get another thousand reviews and continue providing more and more employment for people with autism. "We're just getting started," says Hatley.
About iTicket.law and the Hatley Law Office
iTicket.law is the traffic division of The Law Office of Daniel A. Hatley. They have focused on providing great customer communication, easy sign up, and affordable fees for North Carolina motorists who receive a ticket. The firm was founded in 2009. They are headquartered in Chapel Hill, North Carolina with offices across the state. Their attorneys represent clients in 36 of North Carolina's 100 counties. Learn more or hire them online at
https://www.iticket.law
About Extraordinary Ventures, Inc.
Extraordinary Ventures was founded in 2007 with the mission of providing employment for young adults with autism and other developmental disabilities. The organization operates a variety of small businesses to fulfill its mission, including the Event Center at Extraordinary Ventures, EV Gifts, EV Laundry and EV Office Solutions. For more information, visit
http://www.extraordinaryventures.org