IPS-Ingredis Introduces US Market to Buying and Selling Ingredients Online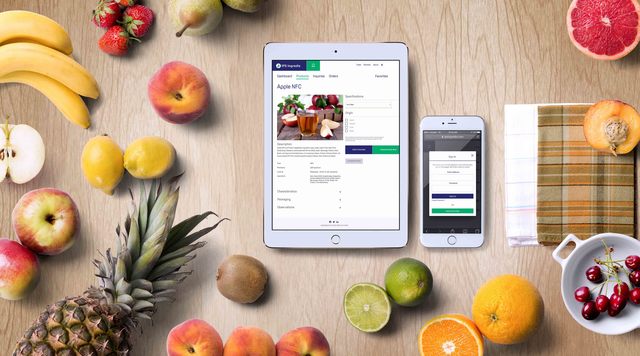 CHICAGO, USA
– On July 16th, 2018 –
IPS-Ingredis
will showcase their digital trade platform for sourcing and supplying ingredients online and worldwide, for the first time in the US market at the Institute of Food Technologists (IFT) Annual Food Expo held in Chicago, Illinois. The platform will provide a glimpse into how the buying of raw materials is evolving on a global scale, making it quicker, easier and more transparent for Food and Beverage companies to source the right ingredients at the best prices.
IFT's Annual Event and Food Expo
is one of the largest events of its kind, bringing together food science professionals from around the globe representing all segments of their profession-research and design, ingredients, safety and quality, technology, equipment, processing, packaging, manufacturing, suppliers and buyers, policy makers, and academics-all converging with the intention to inspire and transform collective knowledge into innovative solutions to help advance our planet's food safety, nutrition, and sustainability. With 2018's theme identified as 'A Matter of Science + Food' – IFT2018 will present the perfect stage for IPS-Ingredis' digital trade platform to demonstrate how science and technology can improve the process of global food and beverage procurement, through online and secure channels.
The platform provides the F&B industry with a 24/7 tool. All the information needed to address the tight time and budget constraints faced by buyers and sellers around the world is accessible from any location with an internet connection. With its global sourcing and distribution network, IPS-Ingredis has digitized the key requirements in raw materials trading. Users on the platform are able to search and filter the product catalog according to the specific application, category, functionality or origin they require. Products range from ingredients, concentrates and additives to fats and oils, sugar alternatives and specialty ingredients. Registered and verified industry users have further access to exclusive features and functionalities – like requesting a quote online (with high priority support and quick turnaround) and access to the latest market insights for their top products.
"Our goal is to make it easier and more convenient for our customers to source the products they need, from a partner they can trust. We see and understand the need for digital evolution in the way we do business within our industry and becoming one of the first online platforms that facilitates sourcing and supply of raw materials is how we can add more value to our partners." – Pat Paya, Country Manager (USA) at IPS-Ingredis .
Whilst the digital trade platform takes a great step towards digitizing and automating key elements in the trade process – it is supported by the international team of trade experts at IPS-Ingredis. From Sourcing and Sales to Logistics and R&D – the platform is a digital extension of real people behind the brand that work to meet the evolving needs of global customers.
IPS-Ingredis will present and demonstrate this platform for the first time in the USA - live at IFT2018, with the intention to help US F&B manufacturers and processors to find a convenient and cost-effective solution to their raw materials needs, in both sourcing and supply.
About IPS-Ingredis
IPS-Ingredis is your trusted partner in the sourcing and supplying of quality ingredients, concentrates, additives and flavors worldwide. The company has built a solid reputation on mutual partnerships between global customers and suppliers over a number of years – with a diverse portfolio supported by an international team of trading experts, who bring specialized knowledge in both the products and countries they source from and deliver to.
To experience the digital platform, visit IPS-Ingredis at the
New Exhibitor Pavilion – Booth N7321
at IFT2018, or visit
www.ipsingredis.com
for more information.