First Transit Awarded Transit Management Contract for Mobile's Wave Transit System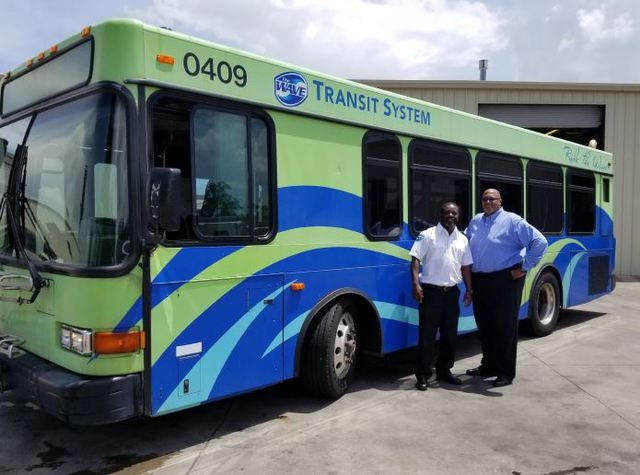 MOBILE, Ala. – First Transit, a leader in providing mobility solutions, announces that the company has been awarded the transit management contract for Mobile's Wave Transit System.
First Transit will provide transit management including day-to-day operations and oversight for 37 fixed-route buses and 29 paratransit vehicles, employing 125. Mobile's Wave Transit System is comprised of 12 routes and carries more than 1 million passengers annually.
First Transit is responsible for staffing and maintenance for Mobile's Wave Transit System operations at the Gulf, Mobile and Ohio Passenger Terminal. First Transit will assist with transit planning, route scheduling, equipment selection, and maintenance consulting.
"We are proud to become a part of the community," said Jarod Varner, region vice president of First Transit. "Providing such a vital service to the citizens of Mobile traveling to and from work, school and other activities."
About First Transit:
First Transit, Inc. has 60 years of experience and is one of the largest private-sector providers of mobility solutions in North America moving more than 350 million passengers annually. First Transit, Inc. provides operation, management and consulting for more than 300 locations in 39 states, Canada, Puerto Rico, Panama and India for transit authorities, state departments of transportation, municipalities, hospitals, universities and private companies. First Transit employs more than 19,500 dedicated transit professionals. For additional information, please visit
FirstTransit.com
.