RETN Deals Aims to Become a Pioneer in the Coupons Business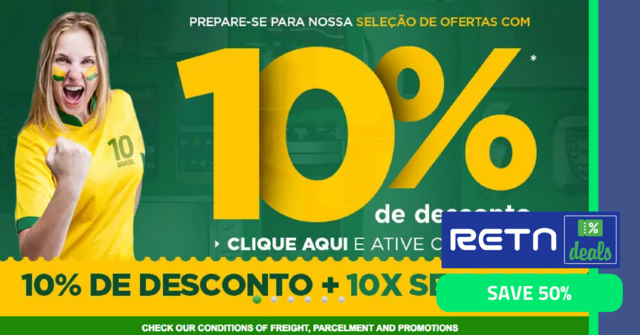 Among the chaos and cacophony of e-Commerce rises a new innovative company determined to make the Coupons business more lucrative for consumers and more profitable for retailers. RETN Deals has launched its coupons and cashback business in the US and partnered with more than 400 of the top online retail brands.
With the most interesting story to tell, RETN Deals Founder and CEO, Palash Bagchi said, "There ain't no grave to keep my body down". Retainly Inc., the parent company of RETN Deals is already famous for building the world's most affordable Marketing Automation Platform. Last October, the team decided to extend their expertise in marketing and automation into Blockchain. That idea was finally morphed into the beautiful concept of RETN Deals.
RETN Deals offers not just thousands of coupons & promo codes from all large retailers like
Puritan's Pride Coupons
,
JCPenney Coupons
,
Macy's Coupons
, and more; it also gives guaranteed cashback on every purchase. It is the single loyalty network for almost all US stores, and the loyalty is paid in Cash and not in giftable points. The cash earned can be withdrawn into RETN or ETH cryptocurrency.
The business operates in multiple countries like Canada, Brazil, Russia, Indonesia, India, and has more than 150,000 active members. The membership is also very strict as it does not allow people to sign up with temporary emails just to make the $3 sign up bonus. All members need to comply with the KYC policy and upload their government-issued identity cards without which cash withdrawals are restricted.
Palash says that they have invested heavily not just to build this platform using blockchain, but to also make it secure and GDPR compliant. While it will take time to recover the investment, RETN Deals is currently doing almost 30,000 transactions a day. This member count is projected to go high significantly since the business offers tremendous value and absolutely no complexity for both consumers as well as retailers.
While saving on every purchase has high potential, RETN Deals also has ventured into avenues to allow consumers to
make money online
. Click2Earn is their GPT and PTC section where members are earning average $120 daily by doing simple tasks like taking a survey, watching a video, installing an app, and so on. Multiple sweepstakes are also available for consumers to take part in and win amazing prizes. All such earnings are instant and redeemable in ETH.