Lyzme 5 Is The Hottest Weight Management Formula To Hit The Market And Its Official Launch Party Promises To Be Even Hotter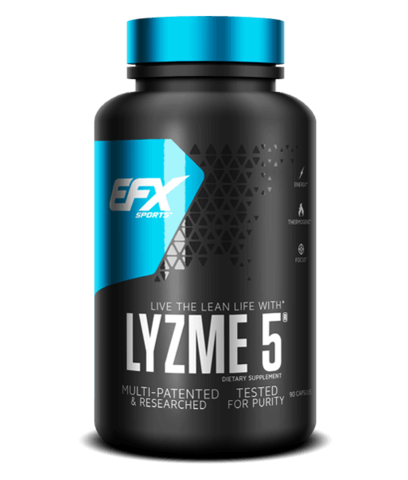 Sports Nutrition Company EFX Sports and Executive Scientist Dr. Jeff Golini of All American Pharmaceutical proudly announce the official market launch of Lyzme 5 this
Saturday, July 21st
.
This is a unique product within the highly competitive Weight Loss category. While other formulas rely on heavy stimulants to "speed up" metabolism or suppress appetite, Lyzme 5 supports the breakdown and conversion of food-derived and stored fats into energy.
Lyzme 5 is also backed by research and multiple patents in the United States, South Africa, and Canada.
According to the product's inventor, Dr. Golini, "This is my best invention yet. The idea and my initial research for what became Lyzme 5 started over 14 years ago. I'm so excited to finally see it come to the marketplace where we get to share it with the rest of the world."
EFX Sports is conducting official "Lyzme 5 Launch Parties" nationwide on Saturday, July 21st at 4 carefully chosen locations across the United States:
OC Discount in Fullerton, CA…All About Health in Woodstock, GA…The Den in Allen, TX…and Discount Nutrition Tampa in Tampa, FL.
EFX Sports representatives will also 'live stream' the festivities at each location on the company's Facebook page throughout the day.
Anyone wanting to follow a well-planned training and diet program with Lyzme 5 can sign up absolutely free at this web address:
www.efxsports.com/leanlifestyle
For more information regarding this event go to:
www.efxsports.com
.