Thomas Jefferson School of Law Dean Joan Bullock Appointed to ABA House of Delegates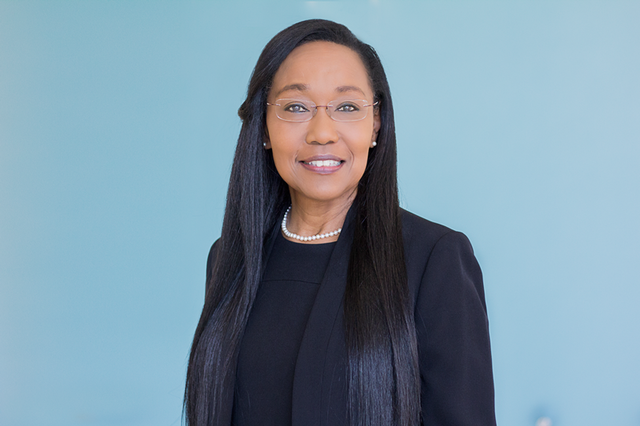 During this summer's 2018 American Bar Association (ABA) Annual Meeting in Chicago, the Law Practice Division elected Thomas Jefferson School of Law Dean and President Joan Bullock as its delegate for a three-year term to the ABA House of Delegates.
As noted on the ABA website, the "conduct and administration of the ABA is vested in the House of Delegates, the policy-making body of the association." With approximately 600 members, the House of Delegates is designed to be representative of the legal profession and is composed of State delegates representing the 50 states plus Puerto Rico and the District of Columbia, State Bar Association delegates, Local Bar Association delegates, Section, Division, and Conference delegates, and Affiliated Organization delegates.
Having served as the 2012-13 chair of the ABA Law Practice Division, Dean Bullock stated, "I am honored to accept this appointment to the House of Delegates and contribute to its important work." She will serve as one of two delegates representing the Law Practice Division.
Dean Bullock has over thirty years of law school experience as an educator and administrator. She recently served as Associate Dean for Academic Affairs at the Florida A&M University College of Law. She was also Associate Dean of Teaching and Faculty Development from 2012-2015.
Dean Bullock currently holds a leadership position with the ABA Section of Science & Technology Law, is a fellow of the American Bar Foundation, and, as noted, is a past chair of the ABA Law Practice Division. She was recently appointed by ABA President Linda Klein to the Council for Racial and Ethnic Diversity in the Educational Pipeline.
Email Thomas Jefferson School of Law