Seznam.cz selects 51Degrees Device Detection for Publishing, Search and Advertising Platforms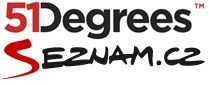 LONDON, September 2018 /PRLeap/
51Degrees
is delighted to announce its agreement with
Seznam.cz
, leader of the Czech online market. Using 51Degrees, Seznam.cz improves targeting capability and user experience across all areas of their business.
As a leading online publisher, search engine and advertising platform, Seznam.cz understands the importance of delivering a fast, tailored service to maximise positive user-experience. But with the ever-increasing global smartphone usage and browser diversity, Seznam.cz's previous device detection solution was failing to deliver and the decision to change became necessary.
After reviewing all the major device detection suppliers Seznam.cz selected 51Degrees' Enterprise solution due to the:
superior accuracy
speed
coverage
and frequency of updates.
51Degrees has also enabled Seznam.cz to tailor the product to its specific needs, which has resulted in the improved provision of its services to Czech users.
Tomáš Werner, Head of Product, said, "We chose 51Degrees to supply the device database for Seznam.cz because it delivers stable up-to-date information, high performance, and the flexibility to include our own rules. A great benefit is the
NGINX API
that will help us integrate the new solution into our systems."
Using 51Degrees, the targeting capability for mobile devices has improved and the number of undetected devices has decreased by 50%. Seznam are also reporting a 70% accuracy improvement.
"It provides us with more precise information about our users, and the targeting capability for mobile devices is much better." according to Jakub Novotný, Programmatic Manager. "51Degrees provides highly accurate device detection in a fast-paced and dynamic ecosystem with new phone models, OS versions and platforms."
James Rosewell, CEO 51Degrees, said, "I'm delighted Seznam.cz have recognised the value of the innovative, industry-changing tools and data the team at 51Degrees have created. It has been a pleasure to collaborate with the Seznam.cz team during the testing and procurement process. We are looking forward to hearing more about the positive results they are gaining as a result of deployment."
About Seznam.cz
Seznam.cz is the leader of Czech online market which reaches 95 % of the Czech Internet population. It is a gateway to the Czech Internet for many users and homepage
www.seznam.cz
is visited by almost seven million real users every month. Seznam.cz combines a technological company with a media house and provides more than 20 services such as fulltext search, email service, map application, TV schedule, weather forecast, its own news service
Seznam Zpravy
and
Television Seznam
. Seznam.cz has more than 1300 employees and it is based in Prague.
About 51Degrees
51Degrees was founded in the UK in 2010 and is the only commercial open source solution available for companies looking for a device detection solution. Leaders in AdTech, Publishing, Content Management Platforms, Digital Agencies and over 1.5 million websites including global brands like
Sitecore
,
Centro
, Fandom, Tencent, aswell as companies like eBay and Disney use 51Degrees. 51Degrees performs with better than 99.9% matching accuracy against circa 1 million combinations of device models, operating systems, browsers and apps. 51Degrees provides excellent global device data coverage, including lesser-known devices and browsers.
To access a free trial of 51Degrees' enhanced device data file
register now.
The 51Degrees team will be attending
DMEXCO
in Cologne on 12th and 13th Sept. 2018.
For more information or to book a meeting visit:
https://51degrees.com/contact-us
.
Contact details Seznam.cz
Aneta Kapuciánová
Email:
aneta.kapucianova@firma.seznam.cz