Board-Certified Appellate Specialist Michael Brownlee to Speak at the Christian Legal Society National Conference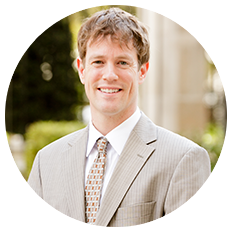 Orlando-based appellate attorney Michael Brownlee has been selected to speak at the 2018 Christian Legal Society National Conference. This year's theme is "Being Faithful: Advocating for Justice, Mercy, and Truth." The conference will be held October 11-14 in Clearwater Beach, Florida. Mr. Brownlee will be presenting on Friday, October 12, at 1:30 p.m.
Conference workshop topics
will include appellate practice, church and nonprofit law, estate planning, and more. As a board-certified appellate attorney with extensive experience performing oral arguments in multiple appellate courts across the nation,
Mr. Brownlee
plans to speak on appellate issues that affect lawyers and clients alike. Mr. Brownlee's workshop is titled "Appealing to a Higher Power: Do's, Don'ts, and Maybe's."
"Many attorneys wonder whether they should handle the appeal themselves or bring in an appellate specialist. This presentation will put attorneys in a better position to help answer that question," states Mr. Brownlee. "The workshop will cover the musts in appellate practice (do's), a few never events (don'ts), and a smattering of stylistic choices and strategic decisions that are worthy of debate (maybe's)."
"Many trial lawyers have questions when faced with an appeal," added Brownlee. "If this includes you, then this workshop is your chance to get exclusive information on how to best handle your appeal for the most optimal outcome."
Appeals differ greatly from traditional trials and can be problematic for those unfamiliar with the ins and outs of the appellate process. Mr. Brownlee's workshop will provide attendees with a deeper look at the appellate process from the perspective and insight of a board-certified specialist to better understand how this process can affect the outcomes of appeals.
About Michael Brownlee
Attorney Michael Brownlee is Board Certified by the state of Florida for appellate work, a distinction that less than 7 percent of attorneys in Florida can claim in appellate practice. Michael Brownlee is highly rated among his peers, with an AV Preeminent rating by Martindale-Hubbell and Super Lawyer's Rising Star status in Appellate Law. Michael has been handling appeals since 2009, started The Brownlee Law Firm in 2017, and helps Florida law firm Fisher Rushmer, P.A. in an Of-Counsel role to handle the firm's appeals. Mr. Brownlee is currently admitted to all courts of appeal in Florida and the following federal appellate courts: United States Court of Appeals for the First Circuit, Third Circuit, Fourth Circuit, Fifth Circuit, Sixth Circuit, Eighth Circuit, Ninth Circuit, District of Columbia, and the Eleventh Circuit.
About the Christian Legal Society
The Christian Legal Society (CLS) is a nationwide fellowship of Christians committed to acting justly, loving mercy, and walking humbly with their God (Micah 6:8). Founded in 1961, CLS defends the religious liberties of all Americans in the legislatures and the courts and serves those most in need in our society through Christian Legal Aid.
Email The Brownlee Law Firm