Laserax Adds a 200 W Fiber Laser for Marking and Cleaning Applications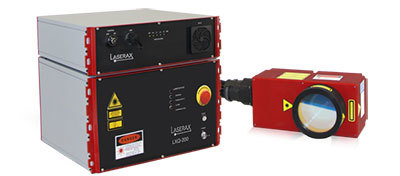 Laserax's 200 W laser is ideal for material processing applications, such as laser marking on metal parts, and for laser cleaning applications, such as tool, die and mold cleaning, rust removal and surface preparation. 

According to
Laserax
, the 200 W laser can accomplish work that can accomplish what other laser systems cannot. The reason? It is twice as fast as a regular 100 W laser, making it the perfect solution for marking parts as they zip by on a conveyor and for cleaning metal parts from a host of contaminants.
The sturdy design of Laserax's lasers makes them a staple in harsh industrial environments, such as those found in
aluminum smelting
, die casting and extruding plants all over the world. The laser head is rated IP65 and is air-cooled for optimal laser operation.
Combining any of Laserax's lasers to one of their laser safety enclosure and any of their options will provide you with a complete turnkey laser system adapted to your industrial traceability needs.
To find out more about Laserax lasers, please visit
https://www.laserax.com/industrial-lasers
to see the different lasers and capabilities.