Snowbound Software and Crest Solutions Announce Partnership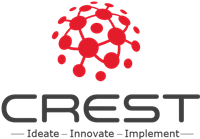 Waltham, MA (September 25, 2018)
-
Snowbound Software
, an independent software provider and market leader for document viewing, today announced a co-marketing and sales partnership with
Crest Solutions
, a technology company located in Malaysia that specializes in information technology integrations.
Crest Infosolutions provides Digital Transformation Solutions and System Integration services to a wide variety of companies in Malaysia, Singapore, Hong Kong S.A.R., Philippines, Indonesia, Thailand, and Vietnam. This partnership will allow both Snowbound and Crest to deliver advanced HTML5 viewing solutions to customers across Asia.
"Snowbound's VirtualViewer is a great complementary solution for our Alfresco customers looking to achieve better collaboration," said Hemant Prasad, Crest CEO. "Snowbound's ability to quickly address problems with hotfixes and feature enhancements separates them from the pack."
Crest will focus on connecting Snowbound with Alfresco users across Asia looking to level up their current system with more powerful and robust document viewing functionality.
Snowbound's VirtualViewer® HTML5 for Alfresco is a fast, pure HTML5 viewer that offers advanced functionality, including document split & merge, secure pattern-based redaction, and robust annotation and collaboration features. Its extensive format support—including AFP, PDF, DWG, Word, Excel, and more—enables it to be used in applications across a variety of industries. In addition to Alfresco, VirtualViewer HTML5 also integrates with OpenText Documentum and IBM FileNet/Content Navigator.
"We are excited to partner with Crest as our premier Alfresco System Integrator in Asia and have already enjoyed successful deployments in Malaysia," said Jean-Baptiste Ronfard, Snowbound Software's Business Development Manager and Alfresco Channel Manager. "We look forward to bringing our pure HTML5 document viewing solution to more and more companies looking for advanced collaboration tools and functionality not found in their default viewer."
With VirtualViewer HTML5 embedded directly into Alfresco, the user will never have to leave the environment to view a document. The viewer can also be opened as a standalone client in a new tab or window if needed.
Pricing and Availability
VirtualViewer HTML5 for Alfresco is available now in Java and .NET. For more details, please visit Snowbound at
www.snowbound.com
, try an online demo at
http://html5.snowbound.com/
, or give us a call (617-607-2010).
About Crest
Crest Infosolutions is an IT Solutions and Services company based in Singapore, Malaysia, Hong Kong and India, with vast amounts of experience in delivering business solutions for customers in various industry domains, including Public Sector, Education, Transportation, BFSI, Energy, Telecommunication, Property, Retail and eCommerce. With a strong emphasis in delivering technology solutions based on open source stack, Crest has partnered with technology companies such as Alfresco, Snowbound, Fasoo, IBM, Microsoft, MariaDB and Ephesoft. For more information, visit
https://www.crestsolution.com
###
Who is Snowbound Software?
For over two decades, Snowbound Software has been the independent leader in document viewing and conversion technology. It plays an integral role in enhancing and speeding company workflows for the Fortune 2000, including insurance claims processing, financial transactions, and more. Snowbound excels in providing customers with powerful solutions for capturing, viewing, processing, and archiving hundreds of different document and image types. Thanks to its pure HTML5 technology and multi-environment support, Snowbound's products operate across all popular platforms and can be integrated into new or existing enterprise content management systems. Nine of the 10 largest banks in the United States (seven of 10 in the world), as well as some of the biggest healthcare providers, government agencies, and insurance companies rely on Snowbound for their mission-critical needs.
For more information, contact us at 617-607-2010 or
info@snowbound.com
, or visit
www.snowbound.com.
Twitter:
http://twitter.com/snowbounds
LinkedIn:
http://www.linkedin.com/companies/snowbound-software
Facebook:
http://www.facebook.com/snowboundsoftware.
###
VirtualViewer is a registered trademarks or registered trademarks of Snowbound Software Corporation.