Foresight Sports Introduces New Financing Program for Golf Launch Monitors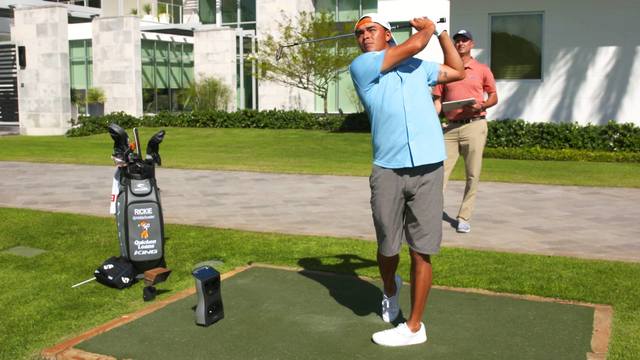 San Diego, CA
– Foresight Sports, a leading manufacturer of training and performance-analysis solutions for golfers, has upgraded its online store to include a financing option that can be accessed during checkout. The new option gives shoppers a way to obtain financing in two or three minutes, with funds immediately available for the purchase of a Foresight Sports launch monitor. This latest payment offering was specifically implemented to allow an even greater range of customers to be able to enjoy the benefits of the company's professional-grade launch monitors.
The application process is simple. The customer inputs their first name and last name, email, phone number, birthday, and last four digits of their Social Security number, and within seconds, the system indicates whether or not the application has been approved. If approved, the customer will be prompted to select their plan, interest rate, and dollar amount they will be paying each month. Currently, 12-, 18-, and 36-month plans are available.
The financing option is available as of October 1st, 2018.
Foresight Sport's product line includes a wide variety of skill-boosting products for golf instructors, club fitters, and casual enthusiasts alike, including golf simulators and launch monitors. A warranty is included with all GC launch monitors: six months for certified pre-owned models, one year for all new models, and two years for the GCQuad launch monitor.
For more info on Foresight Sport's offerings, visit the company website online at
https://www.foresightsports.com/
, or contact a product specialist at (858) 880-0179 from 9 a.m. to 5 p.m. PST.
About Foresight Sports
Founded in 2010, Foresight Sports manufactures performance-analysis solutions for the golf industry, such as gaming software, launch monitors, and golf simulators. The company is based out of San Diego, California.