PlayerAuctions' Post-Runefest Celebration: Runescape to Have Two New Events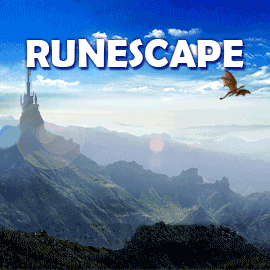 October 13, 2018 – Jagex announced two upcoming events on
Runescape
Fest: 'Til Death Do Us Part and The Needle Skips.
The first event, 'Til Death Do Us Part, is a month-long event where players will be fighting against Daemonheim enemies as a result of Moia being trapped in a sinkhole.
Helping out players in this event are the Four Horsemen of the Apocalypse, namely:
Death – The embodiment of life's end
War – A powerful entity returning to battle to show his prowess
Pestilence – A human afflicted with lycanthropy
Famine – An Aviansie who was exiled by her peers
When triggered, the Horsemen provide combat support. For example, War rains down javelins on enemies, while Pestilence pours his bile-filled cauldron.
The event will have a final boss. Jagex, however, has not yet released any details regarding this.
On the other hand, The Needle Skips is a novice-level event where players have to investigate a family that got trapped in a time bubble because of a powerful artifact of the gods known as "The Needle". To get to the bottom of this mystery, players must find clues, and from them derive the right keywords in order to extract memories from the time bubble.
Rewards include Point Shop 400QP, the unlocking of Slayer block list slot and the baby dragon wolf pet named Spot, a T4 magical dice, and access to The Needle.
For more
Runescape
previews and
Runescape gold
, visit us at PlayerAuctions.
Email PlayerAuctions™, LLC