Fusion Stone Invites Public to win Contest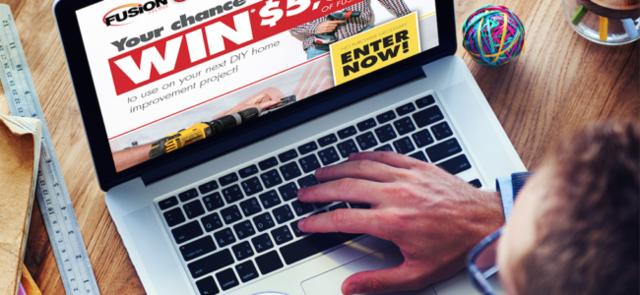 Fusion stone has invited members of the public to her contest where they stand a chance to win $5,000 of fusion stone.
The company says "the contest will soon be over. The contest closes on October 31, 2018. This is your chance to
win $5,000 worth of your choice of Fusion Stone products
."
Fusion stone explains, "To enter, go to the Fusion Stone website at
www.winfusion.ca
and complete the quick and easy entry form. It's that easy! Contest rules can be found here:
http://fusionstone.ca/en/contest-terms-conditions/
."
According to fusion stone, whether you win the contest or not, Fusion Stone is a great way to update your home or business both inside and out. And you can do it yourself with just a few basic tools.
Select from three Fusion Stone profiles and multiple color choices. Great Lakes, their #1 seller, has a rugged, traditional feel. Dry-Stack, as its name suggests, is tightly stacked with a clean, finished appearance.
Peninsula Ledgestone, the newest member of the Fusion Stone family, features the contemporary look of variable length runs that are offset both vertically and horizontally. Fusion Stone really does offer something for everyone!
"And don't forget, all three Fusion Stone styles are mortar-free which means quick installation with very little mess. No fuss, no muss", the company says.
For more information about Fusion Stone visit their website at
www.fusionstone.ca
and be sure to enter the contest. Good luck!
Fusion Stone is sold at over 1,500 building supply locations across Canada. Visit
fusionstone.ca
to find a dealer near you and discover for yourself what a perfect solution Fusion Stone can be for new or renovation projects, both interior and exterior.
281226 Shouldice Block Road
Shallow Lake, Ontario
N0H 2K0 CANADA
Telephone: (519) 935-2771 ext.224 or (800) 265-3174
Email:
fusion@shouldice.ca