Avoid A Halloween Nightmare: The Most Common Trick-or-Treating Injuries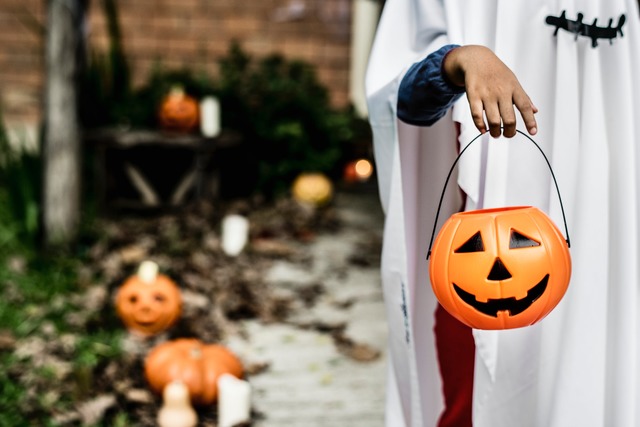 NEW YORK – Did you know that late October is one of the most common times for holiday-related injuries? Doctors anticipate more visits to emergency rooms over the Halloween week. According to the U.S. Consumer Product Safety Commission, as many as 5,000 people will be treated for Halloween-related injuries.
So, how can you avoid the nightmare of high-cost medical bills this Halloween?
Know what to expect! Here are some tips from our best
New York personal injury lawyers
on how to avoid the most common accidents on Halloween:
•
Pumpking/Carving Injuries
- by far, the most common injury this time of year, the CPSC found that
41% of all fall-time injuries
stem from the giant orange vegetable. According to doctors, Halloween is the fourth busiest holiday for hand injuries.
o PRO TIP: Use pumpkin-specific carving knives, and carve from the top-down.
•
Costume Injuries
- they come in all shapes and sizes, and costumes can be a real pain if you're not careful. A third of all Halloween-related injuries can be blamed on costumes and decorations.
o PRO TIP: Make sure costumes fit correctly. Over-sized costumes can easily become a tripping hazard.
•
Car Accidents
- kids are
twice as likely to be hit by a car on Halloween
than on any other day of the year. Wearing dark-colored costumes that require masks make trick-or-treating extra dangerous.
o PRO TIP: Carry glowsticks and flashlights when out at night. It would also be wise to wear reflective costumes to make drivers aware of you on the street.
•
Food Poisoning
- the Halloween season is capped-off by a night of trick-or-treating. But with so many foods recalled due to health concerns, it's important to check labels and "best by" dates.
o PRO TIP: Check all candy labels for allergens. If you or your child has an allergy to peanuts, for example, it's best to avoid many types of candy.
•
Other Injuries
-
any number of things can go wrong on All Hallow's Eve
. "Haunted Houses" can be wrought with dangers (both real and fake), and in some cases,
Halloween activities have been known to get out of hand
. However, the best practice is to be prepared.
o PRO TIP: Always have a phone nearby in case of an emergency
It may not be possible to remove all risks from Halloween. Whether you're supervising children, or enjoying the holiday with adults, it's important to follow the best Halloween safety tips, and enjoy yourself!
For further information on truck accidents or personal injury law, contact Cellino & Barnes, (800) 888-8888.
Background on Cellino & Barnes:
Cellino & Barnes is a personal injury firm that focuses exclusively on accident cases. They have helped thousands of injured victims from all fifty states recover more than $2 billion in settlements and verdicts.
The firm has nine office locations in the U.S. including offices in Rochester, Buffalo, New York City, and Long Island.
For more information about Cellino & Barnes visit our website at
www.CellinoAndBarnes.com
###