Phillip R. Langsdon, MD, FACS Takes Office as President of the AAFPRS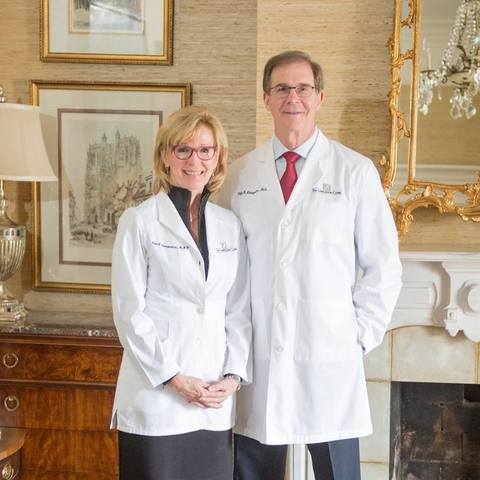 The AAFPRS is a professional society dedicated to upholding the highest ethical standards and practices in the specialty field of facial plastic surgery. Since its founding over 50 years ago, this society has provided high-level education for surgeons, supported foreign medical missions, and pro bono treatment for victims of domestic violence and our wounded U.S. veterans.
As president, Dr. Phillip R. Langsdon is honored to continue this organization's mission of education and upholding the highest standards in facial plastic surgery. Dr. Langsdon succeeds immediate past president (2017-2018) Dr. William H. Truswell.
As an experienced facial plastic surgeon, Dr. Langsdon promotes high educational standards for the largest organization of facial plastic & reconstructive surgeons in the world. He is a long-standing member of the AAFRPS, has served on many committees, was a member of the board of directors from 2015 to 2017 and oversaw the organization's national medical education program for three years. Dr. Langsdon is heavily involved in the medical and professional community, also serving the Memphis Medical Society, where he is immediate past President.
About Phillip R. Langsdon, MD, FACS
Dr. Langsdon earned his medical degree at the University of Arkansas for Medical Sciences, completed his residency in Otolaryngology-Head and Neck Surgery at Indiana University and went on to complete his specialty training in facial plastic surgery through the American Academy of Facial Plastic and Reconstructive Plastic Surgery (
www.aafprs.org
). At his private practice in the greater Memphis, TN area, Dr. Langsdon offers a complete range of facial cosmetic procedures, including eyelid lifts, rhinoplasty, ear pinning (otoplasty), and facelifts, among many others. He is a current professor and chief of the Division of Facial Plastic Surgery in the department of Oto-Head and Neck Surgery at the University of Tennessee Health Science Center. His practice is limited to facial plastic surgery.
Media Contact:
Aesthetic Brand Marketing – Laura Tardio
E-mail:
Laurat@aestheticbm.com
Website:
www.aestheticbrandmarketing.com
Dr. Phillip Langsdon
The Langsdon Clinic
7499 Poplar Pike
Germantown, TN 38138
Website:
https://www.drlangsdon.com
Email The Langsdon Clinic