GreenRope's New Multi Tab Functionality Simplifies The Way You Work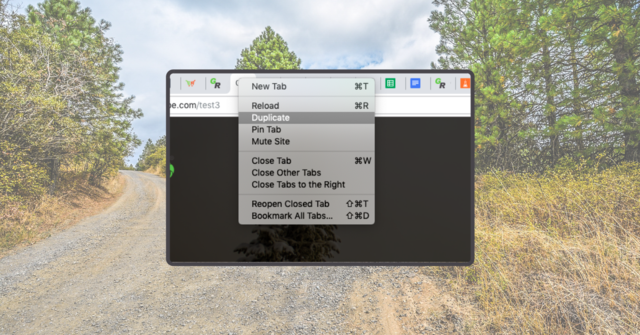 SOLANA BEACH, CA NOVEMBER 7, 2018
-
GreenRope
, a Complete CRM and Marketing Automation platform, is making it easier for small and mid-sized businesses to streamline the way they work by allowing multi-tab use of their software. Now, users can switch between GreenRope tabs in the same browser without any issues.
"This was life changing even for me as a GreenRope employee," explains Alessandra Gyben, Marketing Manager. "More often than not, I am switching in between GreenRope dashboards, reports, emails, etc to try and compare, copy, review and revise. Now, instead of having to work in two (or sometimes three!) browsers, I can simply use one browser and switch seamlessly between GreenRope's open tabs! Huge win for people like me!"
GreenRope is one of the only CRM and marketing automation platforms on the market that allows multi-tab usage. This new functionality increase productivity, ease of use and overall customer experience.
GreenRope's multi-tab feature allows the following functionality:
Easily duplicate tabs within a browser and open up to the same group and specific feature
Move back and forth between GreenRope tabs without issues in one browser
Switch between groups within GreenRope at lightning speed
"In a customer-centric world, we are committed to providing a great customer experience from our marketing to our software," explains CEO, Lars Helgeson. "It's important for us to listen to our users and deliver the products and features they want. This one was on the top of their list and we made it happen quickly and without any downtime or issues."
GreenRope users could not be happier and have reported measurable increase in productivity and platform usage. Sounds like the multi-tab functionality is quickly becoming a must-have item when considering different CRM and marketing automation platforms.
###
About GreenRope
Since 2008, GreenRope's mission has been to resolve the challenges of managing business operations by providing cloud-based integrated software that is effective, affordable, and user friendly. GreenRope streamlines key operations, including e-commerce and accounting, CRM, email marketing, mobile marketing, calendaring, websites, social media and more, into one easy-to-use platform. By using GreenRope, companies can reduce their marketing and CRM software expenses by an estimated 80%. GreenRope's affordable pricing plans start as low as $149/month. Visit
www.greenrope.com
for more information.