AmericanTowns Media Launches the Next Generation in Local Content Management with the Release of LEXETravel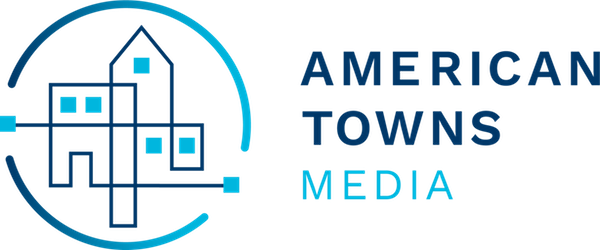 November 13, 2018 (Westport, CT)…
AmericanTowns Media
, the most trusted provider of local content solutions, today unveiled
LEXETravel
– a plug-and-play resource designed to create a comprehensive, yet dynamic local experience guide for travelers and those who serve them.
AmericanTowns Media (ATM) began as a content publisher, providing events, news and lifestyle information about local communities. Through significant research and investment in technology, as well as affiliations and partnerships, ATM has been able to wireframe the entire United States virtually, creating an actionable 'Local Insider' view of every state, DMA, city, zip code, town or village. "As a result, we can deliver the right content TO or ABOUT the right geography, at the right time, in a manner that is always fresh and unique – and exactly what busy travelers need and are looking for," said Ed Panian, AmericanTowns Media Co-Founder and President, Technology.
"Delivering local and current activity planning resources isn't optional anymore," said Mike Raleigh, Vice President, Growth. "What once was the dominion of travel agents and concierges has now slipped between the digital cracks. Travelers expect access to information about their destinations – things to do, places to eat or entertainment options. This takes not only information about those services, but also real-time optimization. With LEXETravel, anyone who serves the traveling public – hotel, airline, car rental, online travel agent or even temporary housing – can offer their customers a dynamic local experience guide that is easy to use and provides current, practical information."
According to
Deloitte's 2018 Travel and Hospitality Industry Outlook
, consumers spend about twice as much on related travel activities as they do renting cars – a figure that is projected to reach $183 billion by 2020. "Travel activities are either categorized as 'in the flow' of travel experience or 'packaged' activities. The brands that deliver the most value and best user experience will be the ones travelers choose," Raleigh added. "This is where LEXETravel can help travel brands stand apart."
According to Raleigh, the travel industry has been missing the mark when it comes to making it easy for travelers to plan experiences beyond hotels and flights. Until now, travelers looking for 'things to do' have been forced to surf through multiple resources independently and off-page. LEXETravel offers a single point from which to search for leading restaurants, trendy coffee spots, popular shows, local events or a multiple of general interest categories – anywhere in the United States – without ever leaving the host brand's website. "We've already done the work that would be too cost prohibitive to replicate from a resource or staffing point of view," said Raleigh. "Moreover, our system automatically keeps the data current. This provides value to customers while keeping host brands top of mind with travelers."
While LEXETravel delivers dynamic activity planning functionality for travelers and guests, it also provides a simple platform for host companies to learn about customer interests and behaviors, building increased opportunities to become more relevant to them. Additionally, LEXETravel operates on an open platform, which offers infinite customization and implementation options to fit existing systems seamlessly.
LEXETravel is available in a variety of plans ranging from free, ad-supported options to fully- customized implementations, enabling host companies to select the optimization that best meets their needs. To view a demo of LEXETravel, visit
http://americantownsmedia.com/lexetravel
.
About AmericanTowns Media
Based in Westport, CT, AmericanTowns Media are experts in Local Content Optimization, bringing the scale of national reach to the impact of community-level engagement. Whether optimizing email open-rates, increasing post-click actions, fueling programmatic campaigns, or providing full platform solutions, AmericanTowns Media puts brands at the center of every community in the United States. For more information, visit
AwericanTownsMedia.com
.
Email LEXETravel by AmericanTowns Media