What To Do If You've Been In A Bus Accident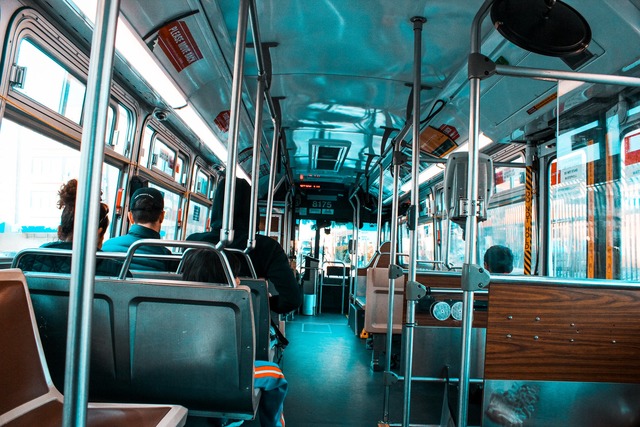 NEW YORK – More than 1.7 BILLION trips were made on New York City Metro buses last year alone. With that many trips, it's not surprise that thousands of
bus accidents
happen in the Big Apple every year. In fact, public data shows there have been over 20,000 bus crashes and mishaps since 2015 – an average of over 20 accidents each day!
If you're ever on a bus when accidents happen, it will be important to know what to do next. The
New York bus accident lawyers
at Cellino & Barnes say these are the top five things riders should do after any type of accident on a bus:
1.
Get Immediate Medical Help.
Put your health and wellness first. Statistics show recovery times are much faster the sooner you get medical attention.
2.
Call Police.
An accident report is a vital document to have if you've ever been injured. It documents the accident, who was involved, and what happened. It should also document injuries. Even if you weren't at the wheel, be sure to get a copy of the accident report!
3.
Take Pictures.
Photos are important pieces of evidence. Don't just take pictures of the accident scene – take photos of your injuries too, as these can heal and change over time.
4.
Gather Information.
Take notes and get as much information as possible from other drivers, riders and witnesses of the accident.
5.
Call An Experienced NY Bus Accident Lawyer.
Filing a personal injury claim in New York can be a complicated task. Fighting the big insurance companies for fair compensation can be even more difficult. An experienced bus accident attorney can help you do both!
Injuries can be costly. Unexpected expenses and frustrations can add-up, but you can get help fighting the big insurance companies, and walk away with fair compensation for your injuries after an accident.
Whether you were hurt in a bus crash, or some other type of accident on bus, Cellino & Barnes will put their best New York bus accident lawyers on your case, and hold those responsible for your injuries accountable for their negligent actions.
For further information on truck accidents or personal injury law, contact Cellino & Barnes, (800) 888-8888.
Background on Cellino & Barnes:
Cellino & Barnes is a personal injury firm that focuses exclusively on accident cases. They have helped thousands of injured victims from all fifty states recover more than $2 billion in settlements and verdicts.
The firm has six office locations in the U.S. including offices in Rochester, Buffalo, New York City, and Long Island.
For more information about Cellino & Barnes visit our website at
www.CellinoAndBarnes.com
###