New Flash App Redefines Traditional Calls with "Caller ID Meets Snapchat" Functionality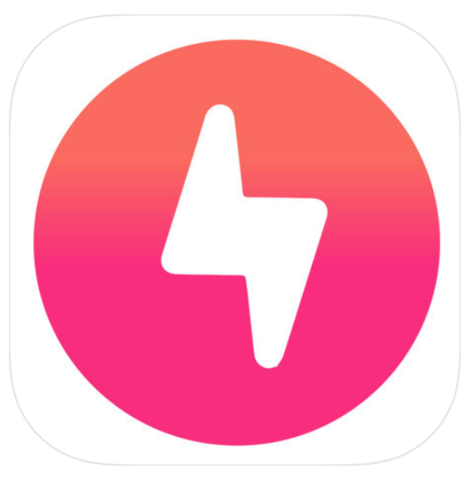 Fans of Snapchat will love the exciting new app called
Flash
that redefines phone calls with images that instantly show up in place of Caller ID. This innovative patent-pending app even lets you send private, time-limited photos. Flash users, "Flashers," can customize images with captions, stickers, and filters. "We wanted to refresh stale, standard Caller ID photos with a new dimension of personalization," said Michael Ledford, Director. "What became apparent was that Flashers were also using the app to share pictures without making phone calls. We saw the potential for this as a new all-in-one social platform." Flash is now available for free on
iOS
and
Android
and is published by Flash App, LLC.
Safety and security features are at the core of Flash. Photos can be timed to expire automatically after delivery for privacy, with complete control over who sees what image. Flash also displays notifications when someone saves or screenshots an image and disappearing photos cannot be saved by default. Flash has a complete photo editor that feels familiar to users of Snapchat, Instagram, and other sharing platforms. Flash also has powerful messaging capabilities, including familiar options like emoji, reactions, and optional read receipts.
"We were making a lot more phone calls compared to texts and wanted to share what we were up to with friends, colleagues, and family in a personalized way. Just posting photos felt too impersonal. Calls aren't central enough to the big social platforms. Sharing pictures as part of calls just seems so natural." said Michael Ledford, Director. "When you look at the numbers, Americans make over 2 billion calls a day, and Flash adds personality during the 10 seconds each call rings. Those 10 seconds add up to over 5 million hours each day of lost opportunity to connect and communicate, until Flash." added consumer marketing expert and Flash adviser Robert Cell.
About Flash
Flash
is the #1 app to share photos when you make a call. It's like Snapchat for ringing phones. Flash redefines phone calls with picture sharing: send pictures that instantly show up on your friend's screen when you call them, complete with captions, stickers and filters. Send private, time-limited photos that disappear by default, and start chats with familiar messaging tools. With Flash, all of your communication and photo sharing options are covered. Download Flash at the
App Store
or
Google Play
or visit StartFlashing.com to learn more. Go ahead and share what you're up to – in a Flash!
Contact:
info@flashappllc.com
Flash App LLC | 4261 Flippen Trail | Peachtree Corners, GA 30092
Flash is a registered trademark of Flash App, LLC | Snapchat is a registered trademark of Snap, Inc | Instagram is a registered trademark of Instagram, LLC