Michael Lebowitz Joins SoDA Board of Directors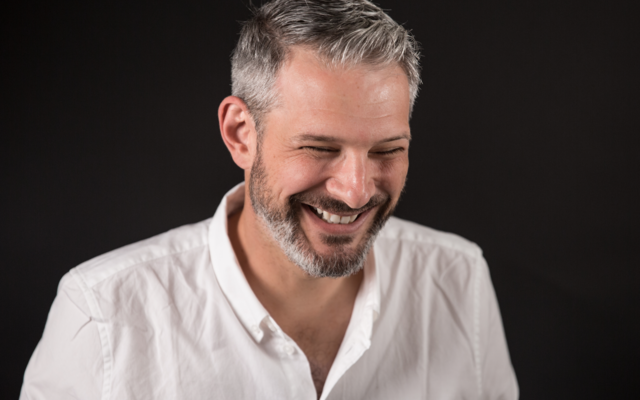 SoDA is thrilled to announce that Michael Lebowitz, Founder and CEO of Brooklyn-based Big Spaceship, has rejoined SoDA's Board of Directors effective December 10, 2018.
As one of the original founding members, Michael played a central role in the initial conception, launch and market introduction of SoDA in 2007. For the past 11 years, he's been an active member in the SoDA community and, most recently, served as a faculty leader for the Agency Leadership Track at The SoDA Academy and as Guest Editor of the 2017 SoDA Report, Inflection.
"The agencies, production companies, consultancies and product design studios that make up SoDA collectively represent the present and the future of the industry," said Lebowitz. "To help guide the organization that pushes the business forward, more than any other, is a true honor."
Founded on a unique model of radical peer-collaboration, transparency and shared learning, SoDA has grown to become a 100-member global community comprised of leadership teams from some of the world's most progressive, innovative and celebrated digital agencies, production companies, consultancies and product design studios. Members include renowned agencies such as MediaMonks, Big Spaceship, Instrument, Firstborn, B-Reel, Hello Monday, Stink Studios, Dept, Jam3, Tool of North America, HUSH, ueno, Superhero Cheesecake, ROKKAN, Deepend, UltraSuperNew, North Kingdom, Grow and many more.
"I've had the distinct honor of working more closely with Michael over the past two years, and I'm stoked to have him join our Board of Directors," says Tom Beck, Executive Director at SoDA. "Michael is inarguably a pioneer and visionary leader in the digital industry. But more importantly, he's so damn sharp, kind, progressive and generous. He embodies the kind of spirit that absolutely fuels this unique community."
At Big Spaceship Michael has assembled "a crack team of digital inventors," according to Fast Company's "Most Innovative Companies" list, and has led the company to be named MediaPost's OMMA Agency of the Year for 2018. Big Spaceship's multidisciplinary team structure and progressive culture have been profiled by Harvard Business School in 2008 and again in 2016, with the case study now taught at business schools in 40 countries.
Michael joins a 9-person Board of Directors providing the SoDA organization with strategic guidance, operational oversight and community leadership.
About SoDA
SoDA is the leading global network for digital agency leaders, creative innovators and technology disruptors. With more than 100 agencies spanning 6 continents, our members help the world's most progressive brands imagine and create the future of digital experiences. More about SoDA, our programs and our members at
www.sodaspeaks.com
.
Email SoDA - The Digital Society