Ivacy Nominated for People's Choice Award at the BestVPN Awards 2019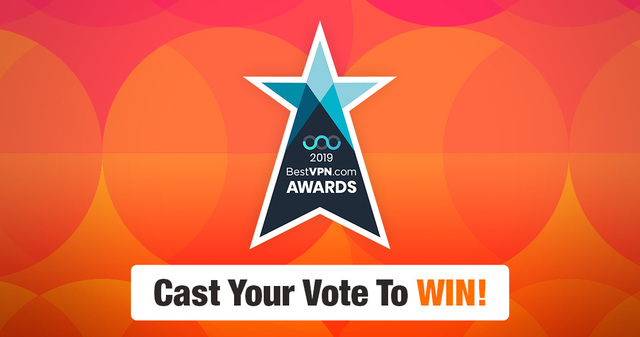 Ivacy VPN, a leading VPN provider, announced that it has been nominated for the People's Choice Award by BestVPN.com for 2019.
The BestVPN.com Awards is celebrating the VPN industry and is now holding the awards for the second year in a row. The awards highlight the efforts of the various VPN providers and how they contribute to the digital realm in regards to internet freedom, security, and anonymity.
"Ivacy strives for making the internet a safer place for each and every user online around the globe. To be nominated for the People's Choice Award is a big achievement on its own," said Alan Martin from Ivacy VPN.
He added, "Seeing how internet users are far more concerned about their security and anonymity online, which was not the case before, with Ivacy being on the forefront for true internet freedom; we believe we have left a positive impact. This should explain why Ivacy is featured by publications like TechRadar, The Next Web, TorrentFreak, TechInAsia and more, time and time again. "
In light of the upcoming awards, and with Christmas around the corner, Ivacy is offering a staggering discount of 87% on its lifetime subscription plan. New users that opt for the subscription plan will benefit from the following features:
Access to 450+ servers in 100+ locations
Public Wi-Fi Security
Security and Anonymity from cyber threats, hackers and third parties
One account can be used across 5 devices simultaneously
Zero logging policy
About Ivacy VPN
Ivacy prides itself in being the
fastest VPN
providers in the industry. It offers a one-size-fits-all solution to those that need to cover their tracks online no matter what they do online. With military-grade encryption and advanced protocols, Ivacy is constantly working to innovate and revolutionize the VPN industry for the betterment of internet users in general.
For more information, visit
Ivacy
.
About the BestVPN Awards
The BestVPN Awards started as a way to encourage VPN providers to do their absolute best by recognizing them for their efforts. Seeing how the awards did well the first time around, the event is being held for the second time, and quite possibly for years to come.
For more information, visit
BestVPN
.