International Lawyers Network Welcomes New Member Firm in Finland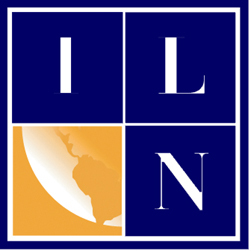 As one of the largest networks of experienced attorneys in the world, the International Lawyers Network ("ILN") is pleased to announce that Fenno Attorneys at Law ("Fenno") in Finland have joined the association. A regional Finnish law firm, Fenno provides legal services for both corporate and private clients.
For corporate clients, Fenno is called upon to assist with corporate law, mergers & acquisitions, company reorganization and/or insolvency, tax law, labor law, dispute resolution and more.
For private clients, Fenno specializes in legal work related typically to real estate, dispute resolution, family law and estate administration. Their experts handle private individuals' assignments related to tort law and customer disputes and assist plaintiffs in criminal proceedings.
Fenno regularly assists cities, municipalities, state enterprises, offices and government enterprises – the public sector. Examples of this work include public procurements, corporatization of state enterprises, financing arrangements and building projects.
As business needs continue to grow globally, law firm clients require access to an experienced legal support system. The addition of Fenno, as a member firm, means ILN law firm clients with legal needs in Finland will now have immediate access to attorneys who are native, both linguistically and culturally, to the country.
"Fenno Attorneys at Law is comprised of talented legal professionals," said Alan Griffiths, ILN Executive Director "and their reputation for being creative, business-focused and responsive makes them an ideal ILN member firm."
The ILN has an international directory available for iPhone, Android and BlackBerry smartphones. To access it, log on to ILNmobile.com from your smartphone.
For more information about Fenno visit their website at
www.fennolaw.fi/en/
or their ILN profile at
http://iln.com/Firm_Detail_582.htm
About the ILN
The International Lawyers Network facilitates personal relationships among lawyers in mid-sized law firms all over the world, allowing them to confidently operate in a global marketplace while retaining their independence and local expertise. As one of the largest networks of experienced attorneys in the world, the ILN provides a platform for clients to access quality legal professionals worldwide with the cost-effectiveness and personalized service only independent, regional law firms can provide. With 91 high-quality, full-service and specialized law firms and over 5,000 lawyers in 67 countries on six continents, the excellence, demonstrated experience, worldwide presence, and relationships of the International Lawyers Network combine to make this Network one of the leading associations of independent law firms in the world. The ILN: Where lawyers become friends.
Email International Lawyers Network