The Four Traits Your Truck Accident Lawyer Should Have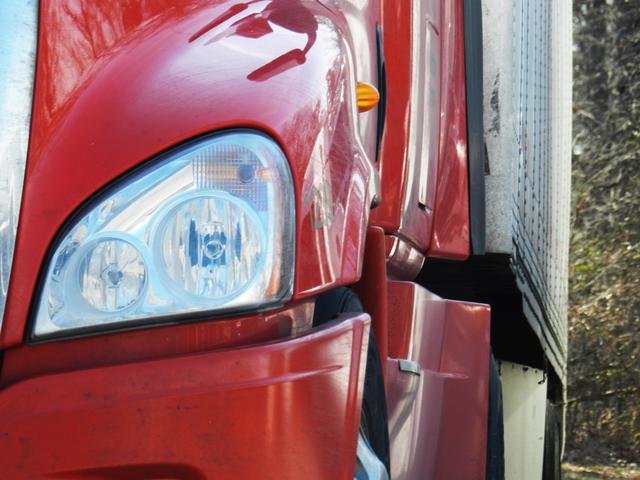 NEW YORK –
Trucks are involved in roughly 12% of all motor vehicle accidents. Many of these crashes result in serious injuries or death. In almost all of these accidents, drivers and passengers in smaller vehicles are the ones who suffer most.
When an irresponsible truck driver has caused harm to you or your family, you may need to consider legal representation to get fair compensation for your injuries or losses. However, not all law firms provide the same quality of service. When searching for a
New York truck accident lawyer
to take your case, it's important to search for the following traits:
Experience Resolving Semi Truck Cases
Not every lawyer is prepared to get you the best result possible. Truck accident cases can be far more complex than other types of personal injury claims. Hiring an attorney with experience handling truck accident cases like yours should be a top priority when searching for the right lawyer.
Track Record Of Success
Many law firms may say they've handled truck accident cases, but how did they resolve these cases? Did they put the clients' interests first? Did their clients receive the best results possible? These are all questions you should ask your attorney before signing a retainer.
Trial Experience
Perhaps one of the most underrated qualities of a strong New York truck accident lawyer, trial experience plays a crucial role. If your attorney has trial experience, putting your case in front of a jury is not just an option; it's also a bargaining chip that can help you get the most out of a settlement.
Trusted By Many
What are others saying about the law firm, and more specifically, your lawyer? At Cellino & Barnes, we're known for being one of the most trusted law firms in New York State. Our team is proud of the trust we've built within the communities we live, and our clients have written hundreds of
testimonials
after receiving positive results from their cases.
Securing a Truck Accident settlement with Cellino & Barnes
At Cellino & Barnes, we have a team of experienced trial lawyers who have handled
all kinds of truck accident cases
. We feel that our decades of experience and over $2-billion in recoveries set us apart from our competitors.
If you or a family member has been negatively impacted by a recent truck accident, call us any time for a FREE consultation.
For further information, contact the Law Offices of Cellino & Barnes, 800-888-8888.
Background on Cellino & Barnes:
Cellino & Barnes is a personal injury firm that focuses exclusively on accident cases. They have helped thousands of injured victims from all fifty states recover more than $2 billion in settlements and verdicts.
The firm has nine office locations in the U.S. including offices in Rochester, Buffalo, New York City, and Long Island.
For more information about Cellino & Barnes visit our website at
www.CellinoAndBarnes.com
###