Hello Bio launches novel water-soluble, high potency DREADD ligands, licensed from the NIH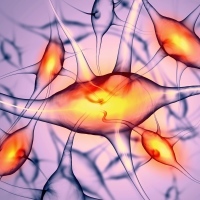 Hello Bio announces the launch of novel water-soluble and highly potent hM3Dq & hM4Di ligands – exciting compounds for scientists studying GPCR and DREADD signalling. Hello Bio has been granted a licence from the National Institute on Drug Abuse and the National Institute of Neurological Disorders and Stroke, both institutes of the National Institutes of Health, as well as Johns Hopkins University, to manufacture these novel compounds and make them commercially available to life scientists worldwide.
JHU37160 dihydrochloride
and
JHU37152 dihydrochloride
are novel DREADD ligands with high potency at hM3Dq and hM4Di DREADDs in in vitro functional assays. Both JHU37160 and JHU37152 also have high affinity for hM4Di and hM3Dq. They are active in vivo, following ip administration, and are available from Hello Bio as both the water-soluble dihydrochloride salts, and freebase forms. They are sold for preclinical purposes under an intellectual property licence from the NIH and JHU (United States Provisional Patent Application No. 62/627,527).
Steve Roome PhD, Managing Director and Founder, Hello Bio commented "We are delighted to have been granted a licence to intellectual property from the National Institutes of Health and Johns Hopkins University to make these novel DREADDs ligands JHU37160 and JHU37152 available to the scientific research community. Our chemists have used their expertise in DREADDs to manufacture these products at high purity (>98%), in water-soluble and freebase forms, enabling researchers to use them with confidence in their experiments.
These new compounds join Hello Bio's unique range of DREADD ligands which includes
clozapine N-oxide dihydrochloride (water soluble)
,
DREADD agonist 21 (Compound 21) dihydrochloride (water-soluble)
and
perlapine dihydrochloride (water-soluble)
. We hope that JHU37160 and JHU37152 will contribute to further pushing this exciting field of research forwards."
FURTHER INFORMATION
Hello Bio was founded by a team of experienced scientists and chemists who genuinely want to support life science research. Our aim is to offer a range of high quality life science tools at prices so low that as many researchers as possible will be able to afford them.
We offer a range of agonists, antagonists, inhibitors, activators, antibodies and fluorescent tools at up to half the price of other suppliers. The range includes:
We also offer a cost effective custom synthesis service for customers requiring specialist tools, or bulk quantities.
ABOUT THE NIH OFFICE OF TECHNOLOGY TRANSFER (NIH-OTT)
NIH-OTT manages the patenting and licensing of a wide range of inventions made by scientists working for the NIH and FDA intramural research programs and their collaborators (in this case, JHU) as mandated by the Federal Technology Transfer Act. Additional information about NIH-OTT can be found at
www.ott.nih.gov
.
ABOUT DREADDS
GPCRs can be modified so that they only respond to a specific biologically inert chemical (a designer drug). These modified GPCRs are called Designer Receptors Exclusively Activated by Designer Drugs or "DREADDs". Cells expressing the DREADD respond robustly to low concentrations of the designer molecule, whereas cells that do not express DREADD are unresponsive to the designer drug. DREADDs are functionally similar to their wild type receptors, therefore they are useful tools for the study of GPCR signaling. Read more on DREADDs.