The Most Dangerous Kinds of Weather for Driving in Springtime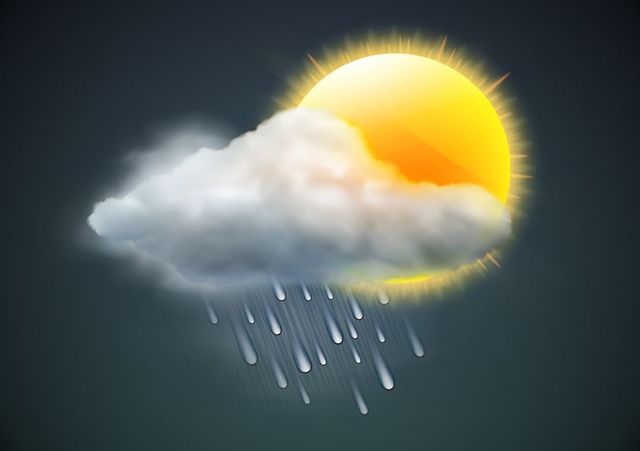 NEW YORK –
Springtime is a difficult time of year for drivers. Clocks spring forward by an hour, and predicting the weather is challenging – even for the most experienced meteorologists. A
Brooklyn car accident lawyer
at Cellino & Barnes says drivers need to be prepared for everything.
Clocks Spring Forward
- The next week is commonly referred to as one of the most dangerous weeks to be on the streets in New York. Why? It has to do with clocks.
Sunday, March 10th marks the beginning of daylight saving time. That means more daylight for most drivers in New York, but it also means one less hour of sleep. It doesn't sound like much, but studies have found that lost hour has a significant impact on your ability to operate a motor vehicle.
In fact, researchers have found a spike in the number of accidents on the Monday immediately following the spring time-shift. Just one hour lost can cause detrimental changes to your sleep cycle, making you drowsier at the wheel.
The Eight Most Dangerous Types of Weather for New York Drivers
In addition to losing an hour of sleep, New York drivers must also deal with unpredictable springtime weather. From snow to high winds, the month of March is known for these dangerous weather events:
8) High Winds. March is known as being one of the windiest months of the year. With gusts sometimes reaching up to 100mph in New York, high winds have been known to push many cars and trucks off the highway.
7) Fog. A springtime fog can drastically reduce your visibility, and we all know how important that is to safely operate a motor vehicle.
6) Wintry Mix. Nothing screams "March weather" like a mix of snow, sleet, rain, and wind. Over 42,000 drivers and passengers are injured every year attempting to navigate through this kind of weather.
5) Black Ice. It's not uncommon for the temperatures to suddenly dip below freezing at any point in March, which is when water can easily freeze to the street, creating a dangerous situation.
4) Snow. It causes over 200,000 car accidents every year. It's best to avoid the roads altogether when the snowflakes are falling.
3) Rain. When the temperatures swing to above freezing, things can get even more difficult for New York drivers. A Brooklyn car accident lawyer notes that 212,000 people were hurt in car crashes last year that happened in rainy conditions.
2) Wet Pavement. You might think it's safe to get moving after a rain shower, but remember: the pavement is still slippery! Drivers often neglect fact, and travel too fast for the road conditions.
1) Clear, Sunny Weather. The most dangerous weather to be in is actually clear weather. A Brooklyn car accident lawyer says more than half of all car crashes occur on dry streets with clear visibility. This is due to the added traffic we find on the roads when it's sunny out, and everyone wants to be outside.
Should You Get A Bus Accident Lawyer?
Weather can certainly make driving difficult in New York, but it's still no excuse for an accident. Every driver must maintain control of their vehicle, and adjust their driving habits for the conditions outside. Those who don't can easily cause an accident.
If you've been injured by someone else's careless driving, make sure your rights are protected by calling an experienced Brooklyn
car accident lawyer
. You're not doing your taxes without a tax expert; why would you negotiate with the insurance company without the best legal representation?
At Cellino & Barnes, we've helped our clients recover over $2-Billion in settlements and verdicts.
Contact us for a FREE consultation
and find out how our team can help you get the best possible result from a car accident claim.
For further information, contact the Law Offices of Cellino & Barnes, 800-888-8888.
Background on Cellino & Barnes:
Cellino & Barnes is a personal injury firm that focuses exclusively on accident cases. They have helped thousands of injured victims from all fifty states recover more than $2 billion in settlements and verdicts.
The firm has nine office locations in the U.S. including offices in Rochester, Buffalo, New York City, and Long Island.
For more information about Cellino & Barnes visit our website at
www.CellinoAndBarnes.com