Online Battery Manufacturer Announces Expansion into Selling Powersports Batteries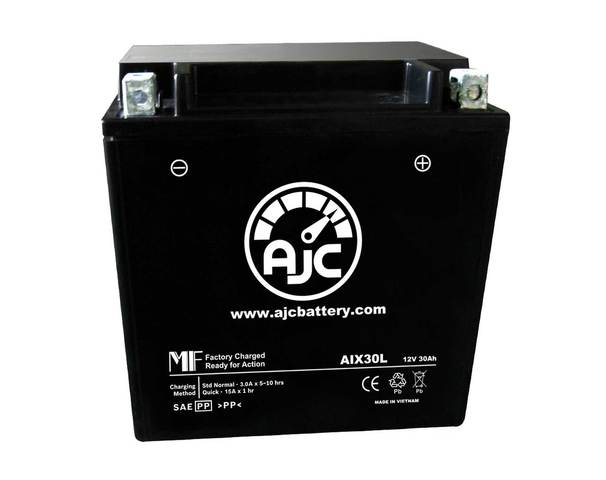 March 19, 2019 - Online Battery Manufacturer BatteryClerk is pleased to announce their expansion into the
Powersports market
with their AJC Battery brand of replacement batteries. This will bring their top quality batteries to a market that includes motorcycles and ATV's, adding more than 5000 SKU's to the already massive 40,000 replacement battery inventory.
According to BatteryClerk President Aric Shelko "We are excited to announce BatteryClerk's expansion into the Powersport battery market. We now offer thousands of
replacement batteries for our customers motorcycles
, ATVs, UTVs, snowmobiles and personal watercraft."
The benefits of AJC Batteries model are numerous but certainly relevant to the Powersports vehicles, AGM batteries are built to withstand heavy vibration and bumps as well an extreme range of temperatures. Shelko adds, "All of our powersports batteries use maintenance free AGM technology, no need to add acid or water ever and are factory activated, this battery arrives fully sealed, charged and ready for action."
BatteryClerk also includes their fast 1-2 day delivery throughout the U.S.A, free shipping for orders over $99 plus their high level of customer service, makes
purchasing a powersports battery
easy, safe and affordable.
About BatteryClerk
BatteryClerk.com is the one-stop power source for all of your battery needs. Batteries are offered at prices up to 70% off retail. It is painless to purchase batteries on their easy-to-navigate site. Their catalogue features everything from UPS to sealed lead-acid batteries, solar power batteries, lawn mower batteries, wheelchair batteries, generator batteries, and now powersports vehicles. Their team of professional consultants are dedicated to helping customers find the exact type of battery their application requires. For more information, visit
BatteryClerk.com
.