International Lawyers Network Welcomes New Member Firm in Taiwan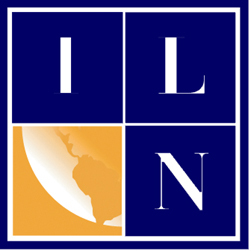 March 22, 2019 - In February, the International Lawyers Network (ILN) announced the addition of new member firm, Lee and Li, Attorneys-at-Law in Taiwan, strengthening the Network's position in Asia. As business needs continue to grow globally, law firm clients require access to an experienced legal support system. "Lee and Li is comprised of talented legal professionals," said Alan Griffiths, ILN Executive Director "and with an impeccable reputation for being creative, business-focused and responsive, they are an ideal ILN member firm."
The firm is known for expertise in all legal fields and offers a full range of services. They maintain a strong international and domestic client base, across an expansive range of industry sectors, from financial services to healthcare. Lee and Li provide clients with Banking and Finance, Corporate and Investment, Litigation and Alternative Dispute Resolution, Patent and Technology, Trademark and Copyright, China and Japan practices, which provide Japanese clients with faster and more professional services and to protect their rights in Taiwan and China.
Director of Global Relationship Management, Lindsay Griffiths, added "Lee and Li are leaders in their local and Chinese markets, and we are thrilled to welcome them into the ILN."
The ILN has an international directory available for iPhone, Android and BlackBerry smartphones. To access it, log on to ILNmobile.com from your smartphone.
For more information about Lee and Li visit their website at
www.leeandli.com/EN/
or their ILN profile at
http://iln.com/Firm_Detail_589.htm
About the ILN
The International Lawyers Network facilitates personal relationships among lawyers in mid-sized law firms all over the world, allowing them to confidently operate in a global marketplace while retaining their independence and local expertise. As one of the largest networks of experienced attorneys in the world, the ILN provides a platform for clients to access quality legal professionals worldwide with the cost-effectiveness and personalized service only independent, regional law firms can provide. With 91 high-quality, full-service and specialized law firms and over 5,000 lawyers in 67 countries on six continents, the excellence, demonstrated experience, worldwide presence, and relationships of the International Lawyers Network combine to make this Network one of the leading associations of independent law firms in the world. The ILN: Where lawyers become friends.
Email International Lawyers Network