Unisyn Voting Solutions adds noted former federal election official Brian Hancock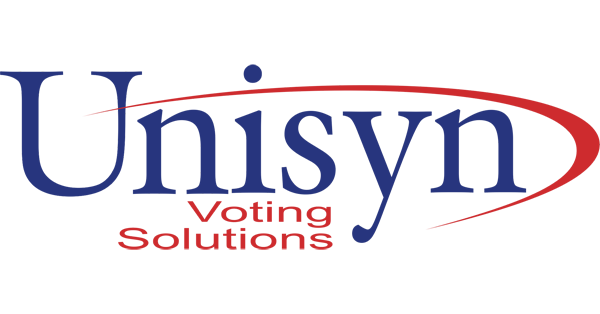 San Diego, CA – March 21, 2019 – Unisyn Voting Solutions, Inc. has created a new staff position and is proud to announce its recent hire of Mr. Brian Hancock who has joined their team to fulfill this position as Director, Infrastructure Policy & Product Development.
Within his new role, Brian will participate in Election Infrastructure Sector Coordinating Council meetings and interface with representatives of the Department of Homeland Security to enhance the company's resolute curriculum on security for its products in the election industry. He will also work closely with Unisyn's management and engineering team to develop new products.
Mr. Hancock brings to Unisyn over 30 years of experience in the voting industry. He is recently retired from the United States Election Assistance Commission (EAC) where for 14 years he served as a Director of the Voting System Testing and Certification Division. During his tenure with the EAC, he also had responsibility for working with the National Voluntary Laboratory Accreditation Program (NVLAP) of the National Institute of Standards and Technology (NIST) to accredit independent testing laboratories, and for overseeing the development and maintenance of the EAC's Voluntary Voting System Guidelines (VVSG).
"We are very excited to welcome Brian to our team at Unisyn", stated Jeff Johnson, President of Unisyn. "He brings to us and our customers, tremendous experience and knowledge, and is respected throughout the industry for his honesty, integrity and achievements. He shares our vision, our passion and our commitment to satisfying our customers' needs. Brian also brings complimentary strength to Unisyn's high security standards and its best practices program."
"I'm very excited to be a part of such a great organization", said Mr. Hancock. "I've always respected the integrity and professionalism of the Unisyn team, and I look forward to contributing to the important ongoing discussions around protecting our voting infrastructure and helping Unisyn move forward with their current and next generation of products."
About Unisyn Voting Solutions, Inc.
Unisyn Voting Solutions, Inc. is dedicated to helping government institutions and private entities optimize their election programs and provide best-in-class service. Our innovative approach enables us to deliver election systems and products that are secure, auditable, flexible, and provide transparency. Unisyn's OpenElect® suite of products have been certified to the 2005 VVSG Certification from the Help America Vote Act guidelines as set forth by the EAC for a digital optical scan voting system, and they are built on a Java and hardened Linux platform. Unisyn makes code available for review by trusted election officials as part of a procurement process. As a wholly-owned subsidiary of International Lottery & Totalizator Systems, Inc., Unisyn also designed the InkaVote Plus precinct ballot counter which is currently used in Los Angeles County, California.
Email Unisyn Voting Solutions, Inc.