ILN Executive Highlighted in 2019 JD Supra Readers Choice Awards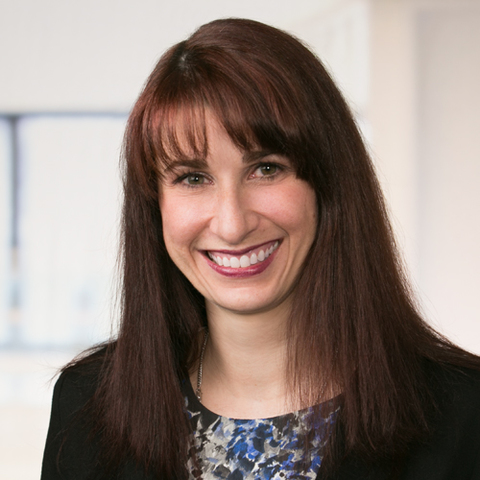 On Wednesday, March 27th, the International Lawyers Network announced that Director of Global Relationship Management, Lindsay Griffiths, was recognized as a JD Supra Top Author, selected from among thousands of authors published in 2018, for the level of visibility and engagement she attained with readers on the topic of marketing & business development:
https://spotlight.jdsupra.com/readerschoice/list/78
. JD Supra's Readers Choice Awards acknowledge top authors and firms for their thought leadership in key topics.
ILN members, Patricia Wagner and E. John Steren of Epstein Becker & Green, were also recognized as top authors in Antitrust & Trade Regulation:
https://spotlight.jdsupra.com/readerschoice/list/56
.
JD Supra's Readers Choice Awards
- The Readers' Choice Awards recognize top authors and firms who were read by C-suite executives, in-house counsel, media, and other professionals across the JD Supra platform during 2018.
This year, the awards recognize:
authors for their visibility and thought leadership covering 26 key, cross-industry topics (10 authors per category)
firms for their visibility and engagement in the 26 topics covered by the awards (one firm per category).
Methodology
- As the name of suggests, the Readers' Choice Awards reflect a deep dive into JD Supra's 2018 reader data, in which they studied total visibility and engagement among readers across many industries interested in certain defining topics of the day.
JD Supra editors chose the 26 main topics covered in this year's Readers' Choice Awards for their timeliness as well as their proven, ongoing importance. In each category, they recognize ten authors and one firm for consistently highest readership and engagement within that category for all of 2018. In total, across all categories, they recognized the excellence and achievement of 228 authors selected from over 50,000 who publish their excellent work on their platform.
Along with a top firm in each category, they also feature additional reader data, including the top five most-read articles, popular related topics, total number of authors, and other category-specific information.
Year to year, Readers' Choice Award categories may change or be expanded to include additional industries or topics.
About JD Supra
JD Supra delivers need-to-know legal and business content to professionals in all industries in daily email digests, via more than 100 proprietary social feeds, on mobile platforms, to partner websites, and as news across the web. Through the innovative use of technology and curated audiences, JD Supra connects over 50,000 professionals writing on important topics to C-suite executives, in-house counsel, and media members concerned with matters impacting business today. JD Supra also provides firms with competitive insights and market intelligence derived from the thousands of articles being read daily across the platform. For more information, visit jdsupra.com.
About the ILN
The International Lawyers Network facilitates personal relationships among lawyers in mid-sized law firms all over the world, allowing them to confidently operate in a global marketplace while retaining their independence and local expertise. As one of the largest networks of experienced attorneys in the world, the ILN provides a platform for clients to access quality legal professionals worldwide with the cost-effectiveness and personalized service only independent, regional law firms can provide. With 91 high-quality, full-service and specialized law firms and over 5,000 lawyers in 67 countries on six continents, the excellence, demonstrated experience, worldwide presence, and relationships of the International Lawyers Network combine to make this Network one of the leading associations of independent law firms in the world. The ILN: Where lawyers become friends.
About Lindsay Griffiths
Lindsay Griffiths is the International Lawyers Network's Director of Global Relationship Management. In this capacity, Ms. Griffiths works closely with the Network's Executive Director on the oversight and management of day-to-day operations of the (ILN). She develops strategies and implementation plans to achieve the ILN's goals, and shares responsibility with the Executive Director for recruitment, member retention, and a high level of service to members. She is engaged in the legal industry to stay on top of trends, both in law firms and law firm networks. During her tenure, the ILN has been shortlisted as a Global Law Firm Network of the Year by The Lawyer for 2016 and 2017, and included as a Chambers & Partners Leading Law Firm Network since 2011. She was awarded "Thought Leader of the Year" by the Legal Marketing Association's New York chapter in 2014 for her substantive contributions to the industry, included in Clio's list for "34 People in Legal You Should Follow on Twitter," and was recently chosen as one of the ABA Journal's Web 100 for 2018. Ms. Griffiths has been the author of Zen & the Art of Legal Networking since February of 2009.
Email International Lawyers Network