Unisyn Sets High Standard for Future Election System Testing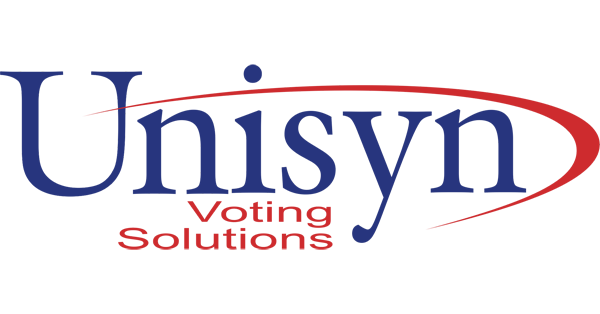 San Diego, CA – March 29, 2019 – Unisyn Voting Solutions, Inc. (Unisyn) is the first voting system manufacturer to complete the rigorous Department of Homeland Security (DHS) Cybersecurity Product Assessment testing for its OpenElect® suite of products.
DHS Cybersecurity and Infrastructure Security Agency (CISA) Director Christopher Krebs noted in a letter to Unisyn that "I believe that Unisyn's partnership during the evaluation process stemmed from the security-conscious culture that your leadership and staff demonstrated while working with our evaluation team." (Letter Attached)
In July of 2018, Unisyn became the first DHS election industry partner to undergo this testing. During the National Cyber Assessments and Technical Services (NCATS) Product Cybersecurity Assessment, a cybersecurity research team from Idaho National Labs (INL) performed a cybersecurity assessment of the Unisyn election system that was completed on October 31, 2018. The purpose of the assessment was to understand the functionality of the system in relation to the current cybersecurity risk assessments, and make recommendations to address these items in the interest of protecting the critical infrastructure controlled by Unisyn election systems from a cyber or physical attack. The test protocol was based on a set of assessment targets developed in conjunction with Unisyn and DHS program personnel.
Jeff Johnson, President of Unisyn stated "Unisyn is very proud of this accomplishment. Our team worked very closely with INL in not only the testing of Unisyn products, but also assisting INL in establishing guidelines for their future testing of products used in elections. Our goal has always been to provide secure and accurate elections for the voters of America. With the assistance of the professionals at DHS, we have identified additional improvements to system security, and are working to implement them as part of our ongoing effort to improve our product and the voter experience."
For more information on the OpenElect® voting system, please visit unisynvoting.com or call (760) 734-3233.
About Unisyn Voting Solutions, Inc.
Unisyn Voting Solutions, Inc. is dedicated to helping government institutions and private entities optimize their election programs and provide best-in-class service. Our innovative approach enables us to deliver election systems and products that are secure, auditable, flexible, and provide transparency. Unisyn's OpenElect® suite of products have been certified to the 2005 Voluntary Voting System Guidelines (VVSG) Certification from the Help America Vote Act (HAVA) guidelines as set forth by the U. S. Election Assistance Commission for a digital optical scan voting system, and they are built on a Java and hardened Linux platform. Unisyn makes code available for review by trusted election officials as part of a procurement process. As a wholly-owned subsidiary of International Lottery & Totalizator Systems, Inc., Unisyn also designed the InkaVote Plus precinct ballot counter (PBC) which is currently used in Los Angeles County, California.
Email Unisyn Voting Solutions, Inc.
Attachments