DryMaster® Systems, Inc. Launches Affiliate Program For New Cleaning Businesses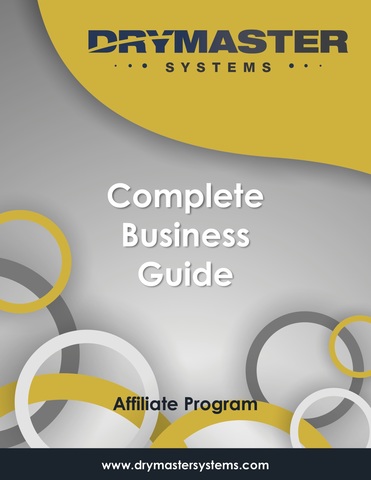 Los Angeles, CA: Today, Los Angeles-based carpet cleaning leaders DryMaster® Systems, Inc. officially launched a robust
Affiliate Program
to help create and boost small carpet cleaning businesses nationwide.
After decades of successful operation and growth in the residential and commercial carpet cleaning space, the DryMaster team realized that their winning formula could be recreated in markets all throughout the country. Given that the carpet cleaning business is a $4.8 billion market that's still growing, DryMaster firmly believes that there is room in this industry for many more businesses.
Since carpet cleaning is primarily a residential, local market, DryMaster Systems' goal with their new affiliate program is to create new business opportunities for everyday people in every type of neighborhood in the United States. Many of these new affiliates have been trying for years to increase their income, find a schedule that accommodates their unique needs, or simply be their own boss.
With those goals in mind, DryMaster is offering an affiliate package that has a significantly lower barrier to entry — both financially and in terms of startup requirements — than just about any other franchise opportunity out there. By providing one-on-one support and training to new carpet cleaning business owners, the company envisions a world where 'DryMaster' is synonymous with professional, powerful carpet cleaning that also empowers owners to seize their share of the American Dream.
About DryMaster:
DryMaster Systems
is a Los Angeles-based carpet cleaning, air duct cleaning, and dryer vent cleaning company with decades of experience. By combining professionalism and knowledge with the most powerful and efficient cleaning methods on the market, the DryMaster team has become an industry leader that continues to grow. Today, they are helping new business owners in all 50 states and Canada earn a higher income with more personal freedom by showing entrepreneurs how to operate their own cleaning business.
Email DryMaster® Systems, Inc.