Auto Insurance Rates for Ontario Motorists Increase for the Sixth Time in a Row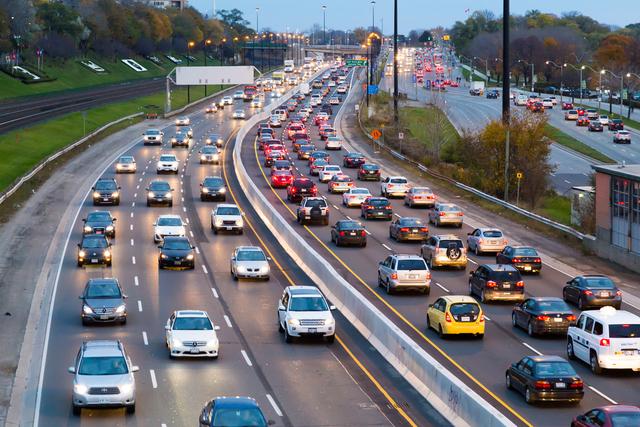 Toronto, ON, April 24, 2019 -
Auto insurance rates are on the up in Ontario
, with motorists, on average, paying more for their premiums this quarter. The Financial Services Commission of Ontario (FSCO) has raised auto rates by an average of 2.7 percent, although many drivers will see even greater increases.
FSCO raises auto insurance rates every quarter, and the latest increase will impact Ontario drivers differently, depending on their insurance provider. Some motorists will see an increase of around 0.02 percent, while others could experience gains of as much as 11.4 percent.
"This latest insurance rate increase will hit some drivers hard," says Anne Marie Thomas from
InsuranceHotline.com
. "There's no better time, therefore, to shop around for the latest insurance deals and save money."
Although the rate increase from FSCO is smaller than the one in the final quarter of 2018 — some motorists experienced increases of more than 30 percent during this time — only one insurance provider out of 23 who had their rate changes approved lowered their premiums.
Moreover, this is the 6th quarter in a row that FSCO has approved increases in auto insurance rates, leaving many motorists in Ontario out of pocket. In the final quarter of 2018, rates increased, on average, by 3.35 percent. In the second quarter of 2018, rates increased, on average by 2.06 percent.
"As insurance rates continue to skyrocket, motorists in the province should check out the latest deals, and switch to another provider if it saves them money," adds Thomas. "It just makes financial sense."
Using a website like InsuranceHotline.com could save drivers a significant amount of cash. InsuranceHotline.com publishes rates from more than 30 insurance providers so that Canadians can find the
best insurance rates
for themselves. Use our site to find the best rates on Auto, Home, Travel, Life and Commercial Insurance.
Headquartered in Toronto, Ontario, InsuranceHotline.com is located at 360 Adelaide Street West, Suite 100, Toronto, ON, M5V 1R7
Contact us:
WEBSITE:
https://www.insurancehotline.com
PHONE: 1-855-821-7312