Five Federal, State Judges and Arbitrators Deny Motions to Exclude Arrigo as Expert in Health Care Litigation Cases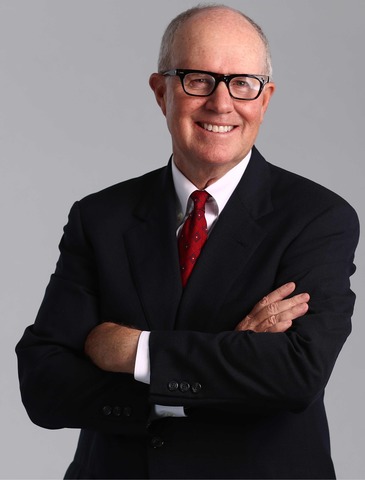 Finding a
Medical Billing Expert Witness
for healthcare litigation takes time and diligence. One factor attorneys may investigate is whether an expert has ever been excluded.
In certain types of litigation, a
motion in limine
, Hallmark, Frye motion, or
Daubert Challenge
may be introduced to exclude an
expert witness
.
Motions to exclude an expert witness are tactics that are sometimes used by an opposing party to prevent the admissibility of testimony in court or to a jury. Motions may focus on alleged deficiencies in an Expert's qualifications, Expert methodology, Expert's basis for opinions, and other factors.
Consequently, if an Expert survives a motion to exclude his or her testimony, it is favorable for their reputation. Accordingly, if the motion to exclude is DENIED, this is a favorable outcome for the expert, and usually for the side that retained the expert.
Importantly, a Chief U.S. District Judge, a U.S. District Judge, one State Judge, and an arbitrator denied motions to exclude Michael Arrigo. Another Arbitrator consented to a stipulation of Arrigo's expert qualifications.
These are recent Rulings in cases where Michael Arrigo serves as an expert witness:
Medicare Fraud Case (Federal), Local Coverage Determinations (LCDs), National Coverage Determinations (NCDs), Medically Necessary Care, Damages
DENIED - UNITED STATES of AMERICA v. Clifford Shoemake et al. CRIMINAL CASE NO. 16-00002. Order from the bench. Chief District Judge Frances Marie Tydingco-Gatewood of the U.S. District Court of Guam April 2018.Denied motion to exclude. Arrigo is retained by Defendant in alleged $30 million Medicare fraud case. When Defendant's opposition prevailed, the Prosecution withdrew Daubert challenge.
Medicaid and Medicare Fraud Case (Federal), Kick Backs, Cost Report Fraud, Non-Medically Necessary Care, Electronic Discovery, Damages
DENIED (1);- UNITED STATES of AMERICA and the STATE OF CALIFORNIA ex rel. Julie A. Macias v. PACIFIC HEALTH CORPORATION CV 12–00960–RSWL–AJWx. See Westlaw 2018 WL 1026361. To elaborate, Senior District Judge Ronald S.W. Lew of the U.S. District Court, Central District of California noted "…Mr. Arrigo is a damages expert…," "…Mr. Arrigo clearly has the relevant qualifications necessary …" and noted Arrigo's expertise in medical coding, billing, electronic health records and as a Medicare fraud damages. "…Accordingly, the Court finds that Mr. Arrigo has sufficient specialized knowledge to provide an opinion…" Feb. 2018. The motion to exclude the expert witness was denied.
Personal Injury Case, Usual Customary and Reasonable Cost of Medical Care, Rebuttal to Life Care Plan, Duty of Plaintiff to Mitigate Damages and Cost of Medical Care (State of Texas)
DENIED – Lobin v. J.B. Hunt Transport AAA 01-16-0000-0480 Order No. 4, Arbitrator / Judge William E. Hartsfield, 7/18/17 Dallas, TX.Denied motion to exclude. The motion to exclude the expert witness was denied.
Provider v. Biller Dispute, Industry Standards for Provider and Billing Companies, Damages Calculations (State of California Arbitration)
STIPULATED and admitted – San Francisco Spine Surgeons v. Claim Works, LLC. JAMS No. 1110018697 9/17/2017, Transcript Volume III. Arbitrator / Judge Ambler stated that parties stipulate that Arrigo is an expert in medical coding, medical billing and damages calculations.
Personal Injury Case (State of California), Usual Customary and Reasonable Cost of Medical Care, Affordable Care Act Out of Pocket Maximum, Essential Health Benefits
DENIED(2) - Allure Nichols v. Eskaton, Inc., et al., CASE NO.: CVPO-2017-916 Order after hearing on Parties' in Limine Motions. California Superior Court Judge Peter M. Williams. March 28, 2019. Retained by Plaintiff, in a personal injury case. To explain, Defendants argue the medical care was paid by a capitated Medicare Part C plan, and regardless of the services provided, there was, in effect no payment made for Plaintiff's hospital care. The Court ruled that the reasonable value of the medical services is at issue – not the amount incurred-must be used instead. "This value is generally determined by expert testimony." The motion to exclude the expert witness was denied.
Arrigo has served as an expert regarding some of the burning platforms in healthcare: Medicare Fraud, opioid redirection risk under the Controlled Substances Act, and high cost medical bills.
Related posts:
Finding a
Medical Billing Expert Witness
HIPAA Expert Witness
Trade Secret and Patent Infringement Expert Witness
Patent infringement damages using Georgia Pacific Factors and Methodology
Atlanta | Boston | Charlotte | Dallas | Denver | Chicago | Honolulu | Miami | Nashville | New York | Orange County | Pittsburgh | Salt Lake City | San Diego | San Francisco | Seattle | St. Louis | Washington DC
Experts in healthcare data, regulations and economics
No World Borders, Inc.
620 Newport Center Drive
Suite 100
Newport Beach CA 92660
949-335-5580 main
https://www.noworldborders.com
(1) Technically, Granted in Part, Denied in part. Partial grant of motion was not due to expert qualifications but based on procedural issues and the Court's determination of what was admissible.
(2) Denied subject to voir dire. However opposing counsel never called their expert after Arrigo's deposition testimony that the Defendant's expert's methods were flawed. Arrigo was therefore not called as a witness because he was designated as a rebuttal expert to Defendant's expert.