GAMMA Pickleball Releases New Paddle Line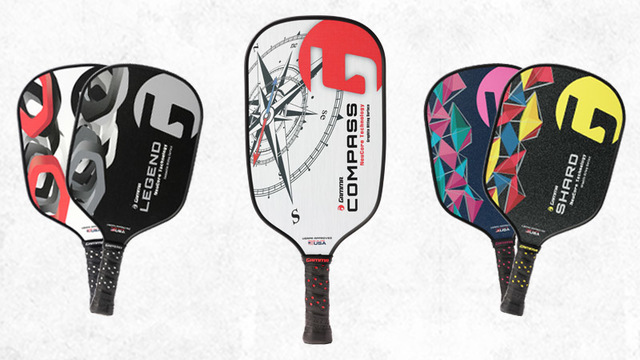 PITTSBURGH – GAMMA Pickleball, under the parent company GAMMA Sports, will release a new pickleball paddle line at the U.S. Open Pickleball Championships on April 28, 2019, and the website launch (gammasports.com) will be May 6, 2019.
Using NeuCore™ Technology, these new paddles feature a 25% thicker large-celled core that provides a soft responsive feel and quieter play. Each paddle is equipped with a color-coordinated Signature GAMMA Honeycomb Cushion Grip to provide comfort and tackiness.
"These paddles play soft, consistent, and quiet (especially in terms of vibration)," one paddle tester commented.
For those acquainted with the current line of GAMMA Pickleball paddles, the new SHARD shares characteristics with GAMMA RZR. The shape is the same and the textured graphite face provides touch and control. Meanwhile, the LEGEND features a textured composite face that enhances power and pop in a player's game and is most similar to the current GAMMA MIRAGE.
"I'm generally not a fiberglass (composite) face guy, but the LEGEND plays fantastic in terms of softness of play and blocking, but plays with some serious power as well…the SHARD is getting universal praise here," another paddle tester commented.
The NeuCore™ Paddle Line also features an elongated paddle called the COMPASS. Most similar to GAMMA's current NEEDLE paddle, the COMPASS has a graphite face and the elongated shape provides an extra inch of length while maintaining great paddle balance.
A paddle tester reiterated previous testers' statements, "The COMPASS is like the Needle but softer and with less vibration."
As a family-owned company with over 45 years of racquet sport experience, GAMMA Sports has utilized its advanced knowledge of composites, plastics and manufacturing techniques to enable the company to create pickleball paddles and balls with materials and methods that few can match.
-30-