Fusion Stone Offers Easy–To-Install Cottage Projects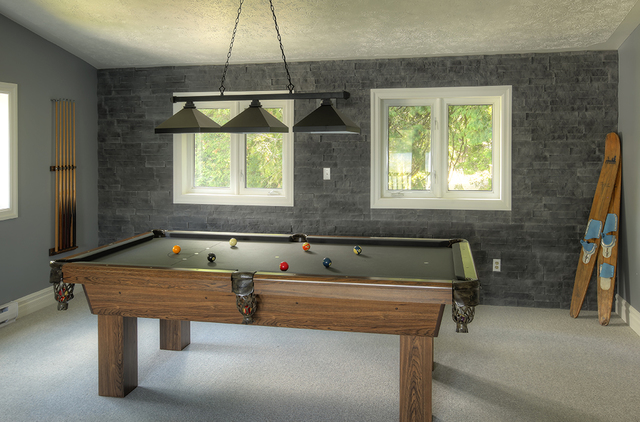 Fusion stone is now offering easy to install cottage projects for winter.
According to the company, the snow is melting, the days are getting longer and the sun is starting to feel warmer. We all have made it through another Canadian winter!
It's time to start thinking about some project ideas for your cottage
.
As a cottage owner, your space becomes your own personal nature oasis. Keep this special space looking its best by taking on some easy to install projects, the company added. Fusion stone listed some ideas on how you can spruce up your cottage by using Fusion Stone products.
Begin with the 2019 cottage trends
When it comes to design trends for cottages, Fusion stone says a lot of things have remained the same over the years. Classic design styles never go out of style, and this can be seen in a few of the major trends for 2019. Locating recycled furniture and modifying it to suit your personal tastes is a popular trend right now. So is finding vintage cottage accent pieces in thrift stores and filling your cottage with them. You truly never know what you will find. Colours and patterns can be mixed and matched, as long as they follow some unifying theme; the company added.
Upgrade your outdoor areas
According to the company, one of the great things about using Fusion Stone around the cottage is that it's an environmentally sustainable LEED material, which supports and protects the natural environment that you go to the cottage to enjoy.
We go to a cottage to be as close to nature as possible, and that's why having a beautiful outdoor sitting area is the key to a relaxing stay. Add texture and style by using Fusion Stone around an outdoor fireplace, on partial or lower walls of your sheds or out buildings, or even on your outdoor kitchen or bar. Patios can also benefit visually and structurally when you use Fusion Stone around the base.
Bedrooms and bathrooms
Sleeping in a highly stylized bedroom should carry over to your cottage. That's why adding a feature wall in any bedroom is a great way to lighten up a space and make it visually appealing. You can do a full wall behind the bed to add a rugged appearance to the space. For the master bedroom, consider adding a border around windows.
In the bathroom, you could try adding some stone veneer around the sink or shower to frame them and enhance other features in your bathroom like the lighting and flooring.
Living room
A lot of time gets spent in the living room if it's raining out or a cooler evening. If you have a fireplace, add a border around it to really make it stand out. Use Fusion Stone on one wall with book shelves attached to give contour to the room or use it on all the walls to create a real natural aesthetic. Since all our products come in a variety of diverse and stunning colours, finding something to go with any cottage's décor is not an issue, the company added.
Cottage exterior
If you're looking to give your cottage a facelift, try adding one of Fusion stone products to the exterior walls, around a porch, or as accents around your front door or windows. The chiseled and rugged look of
stone veneer
is great for modernizing the classic look of stone.
Whether your cottage is newly built or has been passed down through generations, you can find one of our products to suit your design needs. Contemporary, traditional, modern or classic looking cottages can all be intertwined with Fusion Stone's Great Lakes, Dry-Stack, or Peninsula Ledgestone stone veneer to make your cottage the beautiful home away from home that it's meant to be.
Fusion Stone is manufactured by Shouldice Designer Stone that has a rich and proud history of Innovation, Quality and Service. They are an example of the coming together of the beauty, strength, and maintenance free virtues of traditional stone with the ease of installation and affordability of stone veneer.
Fusion Stone is an easy and budget-friendly way to beautifully upgrade your home, inside and out.
Fusion Stone
281227 Shouldice Block Road
Shallow Lake, Ontario
N0H 2K0 CANADA
Telephone: (519) 935-2771 ext.224 or (800) 265-3174
Email:
fusion@shouldice.ca