Robert J Girard II Named to Super Lawyers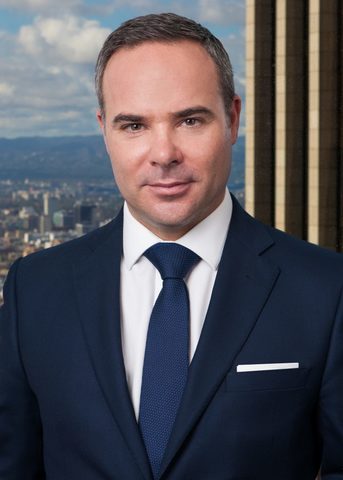 Los Angeles, California, May 7, 2019 - Robert J. Girard II, founding partner of Girard Bengali, APC, has been recognized again by his peers for his professional achievements. Mr. Girard has been selected for inclusion in the 2019 list of Super Lawyers, a designation given to no more than 5% of the attorneys in California.
This is Mr. Girard's fourth straight year being named a Super Lawyer. (Mr. Girard was previously named a Super Lawyer Rising Star for three straight years.) "While I think our track record in securities and employment litigation speaks for itself, I am always humbled by outside peer recognition of our expertise and accomplishments," said founding partner Robert J. Girard II.
ABOUT GIRARD BENGALI, APC
Girard Bengali, APC, is a dedicated securities and employment litigation firm in Los Angeles that fights for underdogs in complex disputes. Girard Bengali, APC's reputation for excellence in the securities industry is unmatched. The firm is among a select number of firms nationwide that handles all aspects of securities law issues, including representing investors, customers of securities firms, financial professionals and individuals who have suffered financial harm. Girard Bengali, APC's three core areas include:
Brokerage firm misconduct and elder financial abuse
Financial professional employment disputes
FINRA, SEC and other regulatory agency investigations and disciplinary actions
Girard Bengali, APC handles securities fraud and investment dispute issues from every angle. The firm's expansive knowledge of securities law and the legal landscape in securities and financial industry dispute resolution forums and regulatory actions can be your advantage in resolving your unique issue.
The detail and goal-oriented experience Girard Bengali, APC has earned in arbitration and litigation in forums across the country is invaluable to our clients who are facing employment law issues. The firm focuses on specific areas of the law to ensure that the attorneys' knowledge and skills are honed to take on the complex disputes that the firm's clients are facing.
For more information, please visit
http://girardbengali.com
or call (323) 302-8300.
ABOUT ROBERT J. GIRARD II
Robert J. Girard II, a founding partner of Girard Bengali, APC, has more than 17 years of experience in the areas of securities litigation, securities arbitration and employment disputes. He represents clients in Los Angeles, California, and throughout the state.
Before law school, Mr. Girard first completed his undergraduate education at the University of Maryland, College Park, in 1996. He then went on to attend the Seton Hall University School of Law, from where he graduated cum laude with his Juris Doctor in 2001. He was admitted to practice law in California in 2001. Following law school, Mr. Girard worked at two different major law firms in Los Angeles, specializing in securities arbitration and litigation. His skill and determination have allowed him to build a reputation as a dedicated and fierce representative of his clients' interests.
Mr. Girard advocates for institutional and individual investors in their legal disputes. He has recovered millions of dollars on behalf of his clients from a majority of the biggest Wall Street brokerages. In July 2017, Mr. Girard secured an award of $1.8 million for an elderly couple who were victims of elder financial abuse, with over $1 million of the award representing punitive damages. He also represents securities professionals in their employment disputes with broker-dealer firms. In one such case, Mr. Girard secured a $3.7 million arbitration award against a FINRA member in California on behalf of individual brokers. In another case, Mr. Girard secured a highly favorable settlement for an individual broker who had been wrongfully discharged and obtained an award for expungement of his Form U-5 after proving the language was incorrect and defamatory in nature.
Dedicated to his profession, Mr. Girard is actively involved in multiple legal organizations. His memberships include the Public Investors Arbitration Bar Association (PIABA), Los Angeles County Bar Association, the Italian American Lawyers Association of Los Angeles, the Beverly Hills Bar Association and the National Association of Independent Brokers-Dealers, Inc.
From 2015 through 2019, Mr. Girard was named to the Southern California Super Lawyers list, and for three consecutive years (2012-2014), he was selected to the Southern California Rising Stars list by Super Lawyers Magazine, a designation earned by less than 2.5% of attorneys under the age of forty.
Email Girard Bengali, APC