The Most Dangerous Job in New York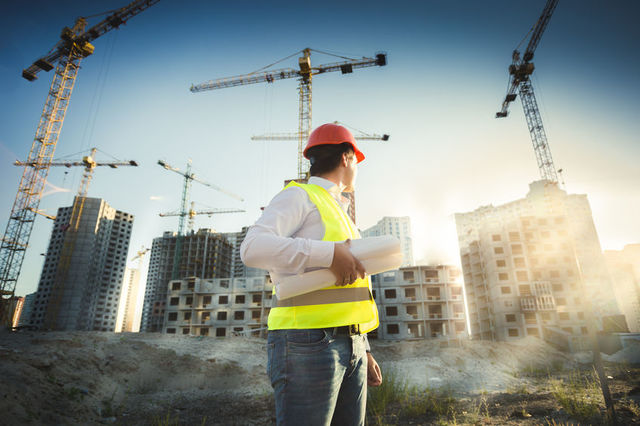 NEW YORK –
Construction is now the deadliest job in New York City.
According to the Bureau of Labor Statistics, the construction industry has more fatal work-related accidents than any other industry in New York City. In addition, many construction sites continue to ignore safety regulations, putting workers at risk.
The New York construction lawyers at Cellino & Barnes say the risks are unacceptable, and safety must be every employer's top priority.
Accidents Up 221%
In the past year, more than a dozen workers died in
construction accidents
, including three workers in just the past month.
Overall, statistics show that construction accidents are up over 220-percent, compared to just five years ago. Falls were the top cause of these occupational injuries, representing nearly 60-percent of all construction accidents in New York City.
1 in 4 Work Sites Not In Compliance
The Department of Buildings says there are about 45,000 active construction sites across New York City. However, about 25-percent of them are not in compliance with safety regulations.
That's over 10,000 sites that are putting workers at risk.
In response to these violations, the Department of Buildings stated that inspectors will be working 12-hour shifts, and contractors that are not in compliance with today's safety regulations will face steep fines.
Cellino & Barnes Helping Hard-Working New Yorkers
All construction accidents are preventable if workers are supplied with the modern safety equipment and training.
Sadly, many contractors will place profits and deadlines above their workers' safety, and it's unacceptable.
At Cellino & Barnes, we aim to hold employers accountable for construction accidents, and we'll fight for hard-working New Yorkers to make sure they're getting the best result possible when they've been wrongfully put in harm's way.
After any construction accident, workers are urged to
contact Cellino & Barnes for a FREE confidential consultation
, or by calling us at (800) 888-8888.
For further information, contact the Law Offices of Cellino & Barnes, 800-888-8888.
Background on Cellino & Barnes:
Cellino & Barnes is a personal injury firm that focuses exclusively on accident cases. They have helped thousands of injured victims from all fifty states recover more than $2 billion in settlements and verdicts.
The firm has office locations across New York State, including offices in Rochester, Buffalo, New York City, and Long Island.
For more information about Cellino & Barnes visit our website at
www.CellinoAndBarnes.com
###