GAMMA Tennis Celebrates 25th Anniversary of TNT String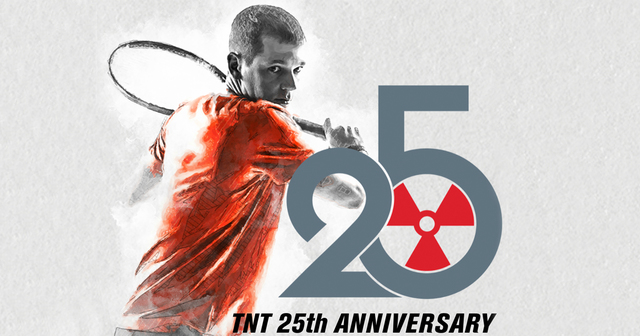 PITTSBURGH – GAMMA Tennis, under the parent company GAMMA Sports, is celebrating a year-long anniversary of its patented TNT tennis string.
First designed by the company's late founder Dr. Harry Ferrari, the Vice President of Research and Development Ron Carr and the Director of Product Marketing Chuck Vietmeier, the Thermo Nuclear Technology (TNT) launched GAMMA into the mainstream string market.
"Although Dr. Ferrari's irradiation process had set the standard for elasticity and resiliency in synthetic strings, there was still room for improvement to reach the performance levels of natural gut," Ron Carr, Vice President of Research and Development for GAMMA Sports, commented.
After four years of testing and trials, the trio found the process that actually exceeded the performance levels of natural gut string. The process itself remains a trade secret that only a few individuals in the company are privy to.
Join GAMMA Sports in various promotions throughout the year with TNT, starting with [insert May tennis promo]. Additionally, find blogs on the history of GAMMA's TNT string on
www.gammasports.com/tennis
under the "News" tab.
As a family-owned company with over 45 years of racquet sport experience, GAMMA Sports has utilized its advanced knowledge of composites, plastics and manufacturing techniques to enable the company to create pickleball paddles and balls with materials and methods that few can match.
-30-