How that Pre-Approved Credit Card Limit Increase Can Affect a Credit Score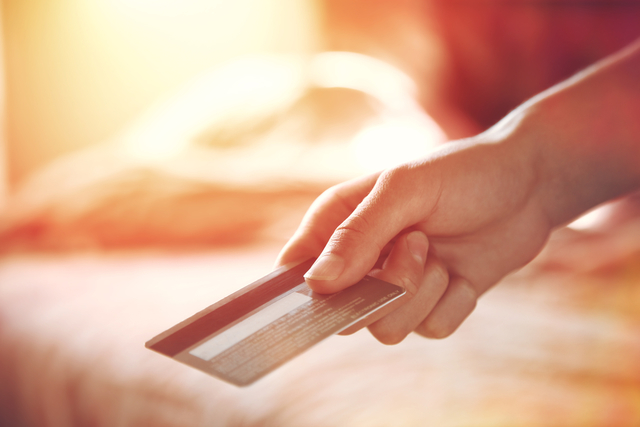 Toronto, ON, May 14, 2019 - Deciding when to apply for and accept new credit (or an extension to an existing credit card limit) requires striking a delicate balance between the consumer's financial needs with the effects that spending habits and utilization ratio will have on the credit score.
When a credit limit increase is a good idea
- A
credit card
company will typically issue an offer for a pre-approved credit limit increase on an existing account to customers that have managed their accounts responsibly and proven their credit worthiness. As a result, many credit limit increases won't incur a hard credit check. Hard credit checks can negatively impact a credit score whether the consumer initiates the request, or it results from a pre-approved offer from a credit card company or bank.
"Accepting a credit limit increase on an existing credit card may seem like a no-brainer, but it really depends on the circumstances. Consumers should weigh the pros and cons and think twice about accessing more credit if it will ultimately increase their utilization ratio and total debt," according to Janine White,
RateSupermarket.ca
.
As a rule of thumb, a credit limit increase can be beneficial if it lowers the card holder's utilization ratio. But the trick is to keep spending levels steady in order to lower the utilization ratio (the percentage of available credit a consumer is using).
When to think twice[Text Wrapping Break]
- Before accepting an offer, consumers are advised to read the fine print and get more information before accepting an offer for a
credit limit increase
:
Will the application result in a hard credit check?
What is the amount of the credit limit increase?
How diverse is the current credit profile? (If it skews heavily towards one type of debt such as credit cards, it might make more sense to use a different line of credit such as a credit line or loan to shake things up a bit and diversify the debt profile, which is factored into credit scores).
Launched in 2008, RateSupermarket.ca is Canada's one-stop shop for the best rates on personal finance products; offering over 11 million Canadians the best mortgage rates, credit cards, bank accounts, and GIC rates. RateSupermarket.ca is a division of Kanetix Ltd. RateSupermarket.ca is located at 360 Adelaide Street West, Suite 100 Toronto, ON, M5V 1R7.