Who's at fault in a parking lot accident? How you can tell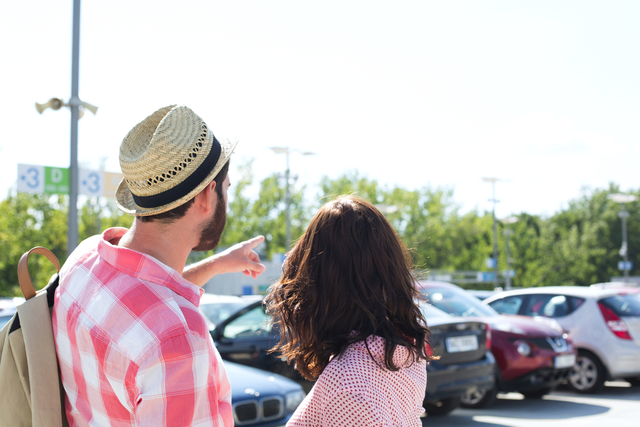 Toronto, ON, May 21 — According to
InsuranceHotline
, drivers saved over $4.4 million dollars in 2018 when they compared car insurance quotes online. That said, drivers should also know how to
avoid parking lot accidents
. Luckily, there are steps to avoid parking lot accidents, and understanding the various types of parking lot accidents or how insurance companies determine fault in these types of accidents is important.
Common Parking Lot Accidents
- Normally, any situation where you strike a parked car, you are the one at fault. This includes accidentally hitting the car with any openable door, backing into a parked car, or even just clipping it in the parking lot. As with street accidents, it is considered a hit-and-run if you leave the scene without making an effort to contact the owner of a parked car after you hit it.
How Insurance Companies Determine Fault
- Unless both cars were backing out at the same time, the driver exiting the parking space is typically the one found at fault of the collision. Like with any accident, insurance companies will consider the damage of the vehicles and take statements to determine fault. The fault determination rules can be found under the Insurance Act for Ontario auto insurance.
"It is best to provide accurate information and cooperate," says Anne Marie Thomas of InsuranceHotline.com. "You may choose to appeal the decision if you disagree with the determination."
8 Ways to Avoid Parking Lot Accidents
- While staying alert while driving and being cautious are the best ways to avoid accidents, there are other steps drivers can take as well:
Drive the posted speed limit
Park in an area where it is less congested
Always use signal indicators
Reverse slowly
When reversing, watch for pedestrians and other vehicles
Watch out for cars that are backing up and maintain a distance to avoid a collision.
Do not park on the lines of a parking spot
Do not drive across the parking lot in a diagonal direction
Auto Insurance Quotes
Using the InsuranceHotline.com insurance quoter, drivers can get started by entering their postal code and then follow the steps to see the affordable
auto insurance quotes
for their vehicle.
InsuranceHotline.com
publishes rates from more than 30 insurance providers so that Canadians can find the best insurances rates for themselves. Use our site to find the best rates on Auto, Home, Travel, and Commercial insurance. We are headquartered in Toronto, Ontario at 360 Adelaide Street West, Suite 100, Toronto, ON, M5V 1R7