Massif® Films, In Conjunction With Jared Cruce Studio Honored As Gold And Silver Stevie® Award Winners In The 2019 American Business Awards®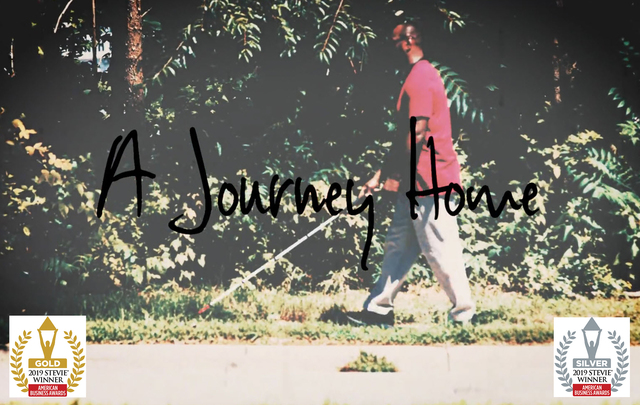 Ashland, Oregon – May 15, 2019
– Massif® Films, with Jared Cruce Studio, have won both a Gold and Silver Stevie® Award in the Business Documentary and Corporate Social Responsibility categories in the 17th Annual American Business Awards® for 2019.
The American Business Awards (ABA) are the U.S.A.'s premier business awards program. All organizations operating in the U.S.A. are eligible to submit nominations – public and private, for-profit and non-profit, large and small.
More than 3,800 nominations from organizations of all sizes and in virtually every industry were submitted this year for consideration in a wide range of categories, including Startup of the Year, Executive of the Year, Best New Product or Service of the Year, Marketing Campaign of the Year, Live Event of the Year, and App of the Year, among others. This year, ABA nominated Massif Films and Jared Cruce Studio in two separate video categories for their film, A Journey Home, which profiles four amazing National Industries for the Blind (NIB) individuals, who after losing their eyesight, receive life-changing training and job placement under NIB.
Massif Films and Jared Cruce Studio selected two NIB agencies, IFB Solutions and San Antonio Lighthouse for the Blind, to film A Journey Home. Four inspirational individuals share their journey of blindness and how they turned despair into happiness in a powerful way. "Our idea for the film was to highlight the incredible work that National Industries for the Blind does daily through their 100 plus nonprofit agencies. We are delighted this film is garnering national recognition and bringing attention to the NIB organization and its incredible agencies and individuals who are challenged daily in ways most of us never consider. Jared Cruce Studio exceeded our expectations and delivered another outstanding film," said Mike Walters, Marketing Communications Manager at Massif.
More than 200 professionals worldwide took part in the judging process to select this year's Stevie Award winners. "The nominations submitted to The 2019 American Business Awards were outstanding. They illustrate the continued vibrancy of innovation and high-level of achievement across the American economic landscape," said Michael Gallagher, president and founder of the Stevie Awards.
To watch A Journey Home please visit
https://rebrand.ly/MassifFilms.
Details about The American Business Awards and the list of 2019 Stevie winners are available at
www.StevieAwards.com/ABA.
About Massif
Headquartered in Ashland, Oregon, Samtech LLC, dba, MASSIF is a leading supplier of protective apparel to the U.S. Military and other professionals who work in extreme environments. Massif products include technical combat apparel, flame-resistant soft shell apparel, and extreme weather layering systems. Founded in 1999, Massif joined the corporate family of Antex/Matchmaster, their longtime textile mill in Los Angeles, California, in 2014 and became a Woman-Owned Small Business. With vertical integration and the capacity for rapid innovation from fiber, to fabric, to the garment, Massif continues to improve their agility and enhance their technical resources for future growth. Massif is committed to lead, as a socially responsible corporation, through its support of social values making a positive impact on society. Their goal, through Massif Films, is to showcase and shed light on the amazing individuals, products, and stories that touch and make up their brand in a related way.
www.Massif.com
About Jared Cruce Studio
Jared Cruce Studio (JCS) is a creative agency that works with companies seeking story driven brand content. They specialize in brand storytelling films, corporate impact films, product video, branded photography and brand development consulting. JCS creates branded content with a methodology and framework facilitating strong growth, timeless brands, building trust, and increasing customer loyalty.
www.jaredcruce.com
About The Stevie Awards
Stevie Awards are conferred in seven programs: the Asia-Pacific Stevie Awards, the German Stevie Awards, The American Business Awards®, The International Business Awards®, the Stevie Awards for Women in Business, the Stevie Awards for Great Employers, and the Stevie Awards for Sales & Customer Service. Stevie Awards competitions receive more than 12,000 entries each year from organizations in more than 70 nations. Honoring organizations of all types and sizes and the people behind them, the Stevies recognize outstanding performances in the workplace worldwide.