Eighth Annual Report Reveals Canada's Best Credit Cards and Personal Banking Products for 2019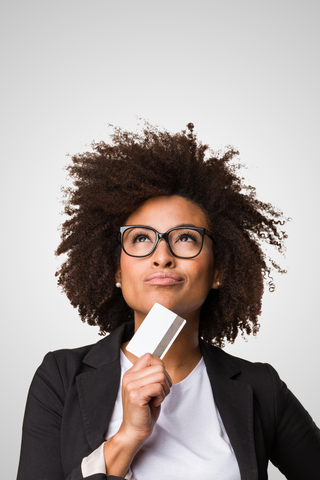 TORONTO, May 16, 2019 – Which credit card offers the best travel perks, which is an excellent choice for transferring a balance, offers top rewards or is ideal for students? RateSupermarket.ca analyzed dozens of credit cards in 15 categories for its annual
Best of Finance report
to determine what will give Canadians the best bang for their bucks this year.
"Canadians are faced with a myriad of credit card and personal banking product choices but have limited time or resources to determine which ones will save them the most money or provide the best perks," said Jacob Black, RateSupermarket.ca. "Our Best of Finance report was designed to fill that gap and take the guesswork away. The winners in each category represent the culmination of a comprehensive analysis aimed at helping Canadians choose the best options available for them in today's marketplace."
New in 2019 and first in the Best Card for Groceries category is the American Express Cobalt™ Credit Card. This card displaces the PC Financial® Mastercard®, which had taken the category two years in a row.
The Scotia Momentum® Visa Infinite Card is the best Gas Rewards Card for the second year straight, while also claiming top spot in the Best Rewards Card category six years running.
RateSupermarket.ca customers once again voted in the reigning Fan Favourite, PC Financial® Mastercard® as their top card of 2019.
RateSupermarket.ca 2019 Best of Finance Winners
The Best Credit Cards of 2019
Best Rewards Card
Rewards earned after two years = $1,048.70
Best Rewards Card with No Annual Fee / Low Income Requirements
Rewards earned after two years = $554.54
Best Card for Carrying a Balance
Interest saved after two years = $296.98
Best Card for Balance Transfers
Interest saved while paying off balance = $270.17
Best Card for Building Credit
Best Card for Students
Rewards earned after two years = $464
Best Card with Travel Perks
Rewards earned after two years = $1,216.63
Best Card for Groceries
American Express CobaltTM Credit Card
Rewards earned after two years = $1,194.68
Best Gas Rewards Card
Scotia Momentum® VISA Infinite* card
Rewards earned after two years = $1,048.70
Best Store Card
President's Choice Financial® World Elite Mastercard®
Rewards earned after two years = $976.91
Fan Favourite Card
President's Choice Financial® Mastercard®
Best Prepaid Card
Koho
The Best Banking Products of 2019
Best Savings Account
MOTIVE Financial HRSA
Best Chequing Account
Scotiabank Scotia One™
Best Cashable GIC
Oaken Financial
Methodology
RateSupermarket.ca reviewed and analyzed 15 credit cards and personal finance products from April 1-10, 2019.
Credit Cards:
RateSupermarket.ca converted miles, points and cash back into dollar figures. Interest rates, balance transfer rates and annual fees were examined, and each product's fine print was carefully deciphered. The credit cards that provided the most value ranked at the top of their category.
Bank account and investment products:
RateSupermarket.ca evaluated these vehicles based on total interest earned over a five-year savings term while taking a typical initial balance and monthly fees into account.
Fan Favourite Credit Card:
Canadians voted on Facebook for the
credit cards
that best performed for them.
For a detailed calculation of the best credit cards and banking products,
please visit here
.
About RateSupermarket.ca Best of Finance 2019
Since 2012, RateSupermarket.ca has performed an annual audit of personal finance products, focused on credit cards and personal loan products. Each value is determined by converting interest rates, fees, and benefits into a cash value.
About RateSupermarket.ca
Launched in 2008,
RateSupermarket.ca
is Canada's one-stop shop for the best rates on personal finance products offering over 11 million Canadians the best mortgage rates, credit cards, bank accounts and GIC rates.
Headquartered in Toronto, Ontario, RateSupermarket.ca is located at 360 Adelaide Street West, Suite 100, Toronto, ON, M5V 1R7