GAMMA Pickleball Classic Returns To Convention Center For 2019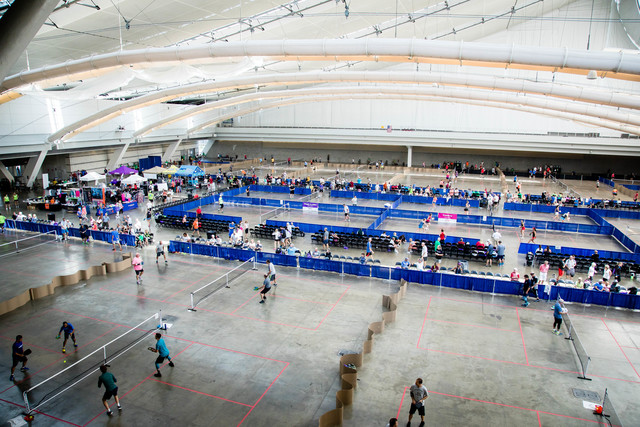 PITTSBURGH – GAMMA Sports will host the 2019 GAMMA Pickleball Classic at the David L. Lawrence Convention Center from July 26-28, 2019.
Last year the event brought in over 600 players which made the event one of the largest pickleball tournaments in this region. Players traveled from 28 states and Canada, spanning ages from 18 to over 50 years old.
"We are so excited to bring the GAMMA Classic back to Pittsburgh this year and to create an event that showcases the growth of pickleball, and the strength of the pickleball scene in Pittsburgh," Molly Boras, Vice President of Marketing at GAMMA Sports, commented.
A portion of the proceeds from the tournament will directly benefit the Parkinson Foundation Western PA. The foundation actively promotes the sport of pickleball as a therapeutic exercise for those diagnosed with the disease, which is why the Parkinson Foundation Western Pennsylvania seeks to make pickleball the official sport of the Parkinson's community.
"We are also excited to continue our partnership and support of the Parkinson Foundation Western Pennsylvania," Boras commented.
The convention center will house over 30 pickleball courts, food and beverage, a kids' zone, player practice area and a vendor area for both players and spectators. Anyone is welcome to be a spectator at the event.
For additional information on the event, please visit
pickleballclassic.org
.
As a family-owned company with over 45 years of racquet sport experience, GAMMA Sports has utilized its advanced knowledge of composites, plastics and manufacturing techniques to enable the company to create pickleball paddles and balls with materials and methods that few can match.
-30-