Who is at Fault for Your Car Accident? The Answer Can Be Costly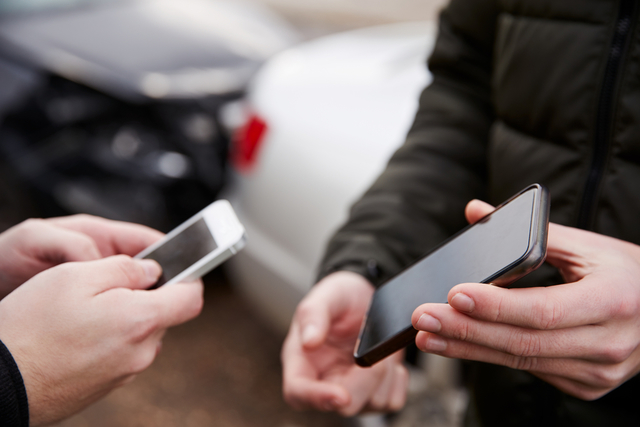 Toronto, Ontario, May 27, 2019 - Even the best drivers have car accidents occasionally. If it is determined that you are at fault, either wholly or in-part, your insurance rates can be affected. However, some insurers are more forgiving than others.
InsuranceHotline.com
offers easy-to-use tools so you can compare prices.
Unfortunately, car accidents happen from time to time. "The number one priority is ensuring that everyone is safe. Once medical needs have been addressed, insurance adjusters will set about assigning blame," says Insurance expert Anne Marie Thomas, InsuranceHotline.com. The bad news is that when you are partially or wholly at fault for a collision, your insurance rates could go up. The good news is that we are here to help you compare prices, so you can keep your out-of-pocket expense as low as possible.
Momentary distractions, poor weather, and low visibility can
put you at risk of a collision
. When a crash occurs, the insurance carriers send adjusters to determine why the accident happened and who caused it. It is common for adjusters to determine that multiple parties involved in the crash were partially at fault, and they assign a percentage to indicate each person's level of responsibility. Often, your insurer raises your future premiums as a result.
Insurers use different criteria and formulas to determine whether and how much your premiums are affected by a collision in which you were at partially or wholly at fault. If you have been involved in an accident, you may realize substantial savings by comparing quotes from multiple providers. InsuranceHotline.com makes it simple to
compare quotes from more than 30 companies
.
About Us
InsuranceHotline.com publishes rates from more than 30 insurance providers, so that Canadians can find the best insurance rates for their unique needs. Use our site to find the best rates on Auto, Home, Travel, Life and Commercial Insurance.
Headquartered in Toronto, Ontario, InsuranceHotline.com is located at 360 Adelaide Street West, Suite 100, Toronto, ON, M5V 1R7.